I have a 1999 z24 automatic and ive been tinkering with the idea of putting my m45 kit from my old 01 Z that I sold a year or so ago. I know there have been several people that have been successful with attaining a tune that was fuel efficient and had decent power; does anyone have a copy of one of these tunes that can be sent to me? My 01 ran pretty well but it was a tune I received from another member then played with a little until it fit my needs so I was looking to more or less do the same rather than attempt to start from scratch as im not the greatest with HPT.
Any helps/tips/ ect is greatly appreciated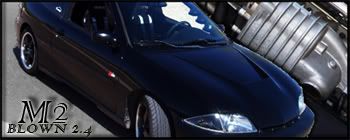 Eat my shift
John Higgins has his buddies 99 Auto Z tune with his M45, and I know Chris "Sweetness" has Darren's tune.
I'm sure I have copy's of both, but I rather you get them from them. I think I may have others, but those two would be the best starting points, and the best tunes....
My friends 99 Z24 has been running the M45 for a very long time. He drove it daily for probably 4 years, maybe a little more.
His was the first boosted J I tuned. I have learned soo much since then and I am waiting on the chance to re-do his tune from scratch. His car has been sitting needing water pump and other things done.
So my point is I do not recommend the tune I currently have for his car.
FU Tuning
I have Darrens tune BUT - he didn't have the proper injectors in at the time... they clipped open at 5000 rpm. He never got the right ones on for me to complete the tune before he parted the car.
It was running like a dream at low throttle and WOT between 1500 - 5000 rpm though - a bit too rich but still very safe. I honestly wasn't far off from finishing that tune and really wish I'd gotten the chance.
Hey Mike did you ever try out that injector constant calculator spreadsheet I made? So far it's been almost bang-on for 4 cars.

-Chris-
-Sweetness-
-Turbocharged-
Slowly but surely may some day win this race...
Chris, not yet, but do plan on it when I swap my LG0 in.
Which should be damn soon.
Honestly for what i have planned for the car i feel either one of those would still be a great starting point; as i would use it as that, a starting point and not the final product. I would very much appreciate if you guys can send to me.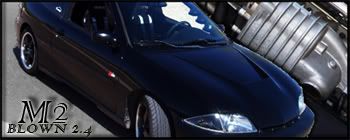 Eat my shift
i have both renditions of my 2000 z24 auto m45 tune... one has stock reflash timing etc and only mods are mike's trans tune (awesome) and the constant is set up for the LSJ stage 2 42# injectors. the knock sensor is a bit desensitized a little as well. but other than that its just the gm flash.
the other is 2* raised timing from 4000-6000rpm and backed off fuel in the upper rpm for meth injection (a lot of meth injection LOL) as well as the knock sensor is even more backed off. it would definitely need fine tweaked to be perfect but my car ran like a MOFO on this tune and it was my first time ever messing with timing or fuel.
lemme know, you are welcome to both.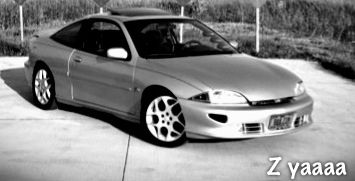 RIP silver car. You will be missed.
Those would be great to have brad, thankyou

one question though, are they speed density or alpha N?
Either way, my email is listed in my profile for everyone so please send any tunes over. Thanks!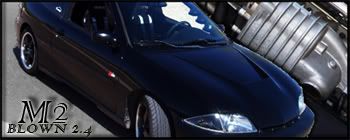 Eat my shift
They are speed density. Also, if the car doesn't shift at High RPM let me know, and we can adjust the tune a little.