I have access to a hp tuner for my car but I really need a ste by step guide on what to set everything to. can someone please help...

There is no step-by-step for what numbers to plug in. There is a general guide already in this forum, beyond that you will need to do some good old fashioned research and learn about tuning. There are plenty of books and misc. publications on tuning and engine performance, start reading.
I was afraid of that... lol guess ill have to play with it awhile. thanks

first thing i would do is desensitize the knock sensor a bit. and depending on if its an auto or not i would be asking mike davis (md ld9) for his trans tune as its phenominal. next you need to start ditching all the gm "Save the motor" bs like torque reduction and pe delay. from there you'll need a wideband so you can see what your AFR is. then just tune accordingly. you wont net a lot with just bolt ons but you can play with the AFR and find out what your car likes the most.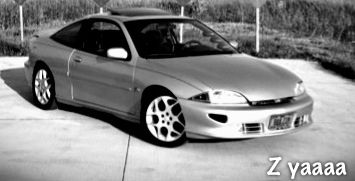 RIP silver car. You will be missed.
He is a manual....and should be on the GM reflash....if he is not....he NEEDS TO BE.