ok, i have a 2002 ecotec. my question is will a boosted 2003 ecotec with the 03 fuel rail and all 03 parts run off of the 02 ecu or will i need to get an 03 ecu. i have ask countless gm techs and they had no clue, so im asking you guys. the reason im asking is because i have a donor motor from an 03 that im boosting right now and am wondering if im gonna have to find an 03 ecu or if my 02 will work, and i figured since the motors boosted then it would go in this forum. all comments are appreciated. did a search and couldnt find anything on it either
The 02 will work fine.
4cyltuner.com
- Information Source For 4 Cylinder Tuners
Buy stuff from CarCustoms Ebay! Won't be disappointed!
off topic, but everytime I see those front lips on a car, I just can't wait to see mine installed, love it!
HP Tuners | Garrett T3/T04B | 2.5" Charge Pipes | 2.5" Downpipe | 650 Injectors | HO Manifold | Addco front/rear | Motor Mounts | HKS SSQV | Spec stage 3 | AEM UEGO Wideband | Team Green LSD | FMIC | 2.3 cams | 2.3 oil pump swap | 280WHP | Now ECOTECED
my whole lip kit is for sale
just fine? not so sure about that
since I switched to an 03 rail and 03 injectors the car will stall when coming to a stop if the coolant temp is less than 140, runs fine on 02 injectors the impendences are different slightly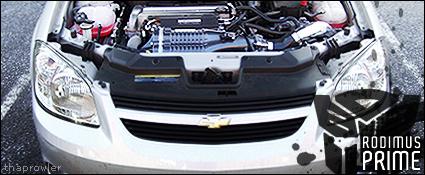 1989 Turbo Trans Am #82, 2007 Cobalt SS G85
thank you all for your input. im also sort of stuck on whether to turbo my eco or s/c it
if you have extra time and money, turbo all the way. If you want reliable GM warranty and a good HP boost S/C. Turbos can be trouble free, but often are not.
HP Tuners | Garrett T3/T04B | 2.5" Charge Pipes | 2.5" Downpipe | 650 Injectors | HO Manifold | Addco front/rear | Motor Mounts | HKS SSQV | Spec stage 3 | AEM UEGO Wideband | Team Green LSD | FMIC | 2.3 cams | 2.3 oil pump swap | 280WHP | Now ECOTECED