Hey, I'm doing a 2.3 head swap with intake and exhaust manifolds, as well as HO cams. I need help from someone in northern Iowa or Southern Minnesota to tune it. Gonna need to do something with the EGR and delete the cam sensor code. Please let me know if you can help! Thanks!

excessive auto sports in sioux falls, sd.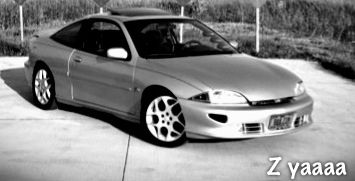 It's nice to be injected but I love being blown.
I talked to them, and they seem quite knowledgable.However, they said that a 96 cannot be tuned as it doesn't have a reflashable ECU. Is that true? I thought for sure that HPT could be used on any OBDII car.. Any input would be great.. Maybe swap a 97 computer?

Also, they wanted $450 for the dyno-tune. Is that an average/fair price? That is $100 for the credits and $350 for the labor. I could get one tune, or buy the software and learn it. Any help is greatly appreciated! Thank you!

yea they tuned my car. didnt really gain much out of it dont really feel it was worth the money but then again it was basically a stock setup so you cant expect a whole lot... as for price, yes that is fair. its just a basic tune though so like i said dont expect much. you'll have to lay out every single thing you'd like changed to your desire otherwise he's just gonna tune it to what he thinks what you want. i had him change my fan settings, idle, rev limiters, speed limter, all kinds of different stuff he would not have done had i not asked.
and yes, our 96 ecu's are a breed all their own and are not tunable with HPT. good news is all you gotta do is find a 97 or 98 j-body and snag the ecu and engine harness of it. there is a bulkhead plug in right on the driver side frame rail at the base of the strut tower. you just unplug that and plug the new stuff in. its completely plug and play... then they can tune it.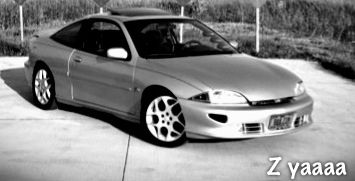 It's nice to be injected but I love being blown.
Not sure where you are located or when you are wanting a tune, but Karls Chevrolet in ankeny just opened up their new speed shop last fall with a new dyno. Its a very nice place and I know they have top notch people working there. I will be going there in the next 5 months and a buddy of mine will be going there in the next couple of months with a stage 2 cobalt. Im not sure how they are with tuning yet or what the price is. I would give them a call to find that out. But I hope they would do a good job, its a nice facility. Not a whole lot of help, but another option..