computer reflashed to a 99 now weird problem - Tuning Forum
Forum Post / Reply
You must log in before you can post or reply to messages.
i have the 2.3 ho manifold/throttle body, the car ran great up until i had the computer reflashed to a 99, to run my emanage for boost which i will be installing shortley, now when i start the car it runs fine, as soon as i put it into gear and start to drive the idle will go up to 2500-3000 rpm, if i push the clutch or put it into nutral it will remain at high idle for for 30- 40 seconds until it go back to normal, i checked for vacum leaks, codes and there are non. any ideas

Sounds like the the ecu is looking for a sensor reading or something on that 99 odb2 that you may not have. Are you sure the 99 file is compatible with your ecu. Why did you reflash it anyway, problems with emanage?

the emanage has provlems with the 96 - 98 years because of the injector impedence, the emeanage will only work on high impedence.

Injector impedance isn't something that can be changed by flashing the computer. The injector drivers in the ECM will be physically different components for high or low impedance injectors. If all you did was flash the computer and install high impedance injectors the low impedance driver circuit in the computer isn't going to be able to properly open and hold the injectors. That's going to throw a major hitch into any of the fuel maps in the ECM, from idle, to off idle to load and the results will be as unpredictable as the symptoms you're describing.
Programming alone won't make that change for you. You need to install an ECM that has a high impedance output stage in it or find a piggyback computer that will get along with the stocker that's in your car.
09:f9:11:02:9d:74:e3:5b:d8:41:56:c5:63
Actually if your ecm supports low impedance injectors, you can do the injector resistor pack to get the impedence up, but still you would have to reflash your ecm to a properly tuned map afterwords.

I've seen this done in some of the DSM's and on a tiburon.

Perhaps you should check the idle set screw.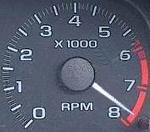 Idle set screw? It idles fine in neutral, how would that have anything to do with it? I mean, maybe I'm missing something, but I don't think I am.

Scott



When I boost, you boost, we boost
~~~~~~~~~~~~~~~~~~~~~~~~~~~~~~~~~~~~~~~~~~~~~~~~~~~~~~~~~~~~~~~
You have been banned from NEJBODY.
You've displayed wayyy too many acts of pushing people to their limits.
It's never cool to tear people down for what they want to do.
NEJBODY is a team. We're not the same as JBO where everyone bashes on eachother.
I'm surprised you show up to our meets after half of the things you say on here.

Jimmy's right about the driver issue....... the software now wants high impedance injectors..... but the ecm isnt built for it. Thats why 97/98 has a different part number ECM then 99.......... Not sure that thats whats causing your problem..... My Z does almost the same thing at times, and I'm running my stock reflash...... but do have a HO intake and FDP 2.4 T/B...... For what ever reason, if I'm rolling, and put it in nuetral, the RPMs stay up to about 2k @ 0% throttle...... I'm using HPT to figure out whats causing it.
SPD RCR Z
-
'02 Z24
420whp
SLO GOAT
-
'04 GTO
305whp
RACER X
-
'78 Opel Kadett
W41 Swap

RaGiN Z (the fake 05) wrote:

Idle set screw? It idles fine in neutral, how would that have anything to do with it? I mean, maybe I'm missing something, but I don't think I am.

Scott
The ECU will fight like hell to maintain the idle that it's programmed to be at. I'm not saying that it's definately the problem, but it's a start to investigating the problem. If it's not the problem, then you didnt spend any money in parts.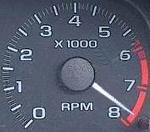 just thought id let you know that i have fixed the problem, iwas playin with the iac valve, i ended up just un hooking it, bingo the car runs absoulutly perfect when i push in the clutch the rpms drop imediately, idle is great about 850-900 rpms, runs great, thanks for all your help... now here comes the turbo

I had the same problem with my car. I have 97 Chevy Cavalier Z24 2.4L and when I start my car and my idle was alittle high then when I drive my car then it felt like pulling my car each time when I shift my car. Then I stop my car and put in neutral then my idle was alittle high still then I took my car to Auto Zone and they found what's wrong with my car. Its Idle Control Sensor. I had to change it third time. I went to Auto Zone then short for a month blew out my Idle Control Sensor then I went to Advance Auto still the same thing. Then I fed up went to NAPA and it cost alittle bit more but I have no problem since for a year now. I think that might be it. I might be wrong but you can try and see if that is it. If its not then there is something wrong with your ECM that you have to get better ECM. Just an advise. Thanks!

Forum Post / Reply
You must log in before you can post or reply to messages.