I am looking into installing a Perfect Power Piggy back system on my 01, Z-24, 5 spd. A local shop that specializes in subarus is doing the install and tuning. I need an ECU pin diagram to make this process much faster. The Chevy parts and service department practically laughed at me, so besides buying their service manual to get the diagram this is my last resort. Any one have or know where I can get this diagram? As an aside the Perfect Power shows gains of 15 hp on a stock Impreza 2.5 RS. So i am hopping for power gains of at least that. Has anyone done something like this on their Z-24 ?

PSN ID: Phatchance249


Look in the library of the new york j bodies page it should have the pinout diagram for your aplication they did for mine.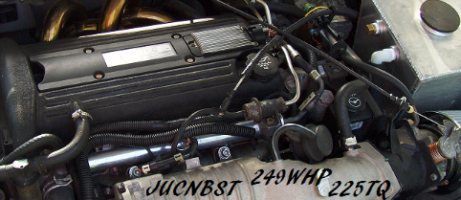 Thanks for your help guys

PSN ID: Phatchance249


Keep us updated on the perfect power setup. I haven't found too much info on it yet. What mods do you have done where you need this?

I don't have much right now but I plan on getting it after I get my full exhaust and the AEM crank pulley. I eventually plan to get a turbo kit and the cool thing is this piggy back system can be used to tune both NA and boosted cars. I will keep on posting updates, which will come as fast as the money comes.

PSN ID: Phatchance249