when I got my car the guy had a set of HIDS. and the ballast things. and yes I do have the relays hooked up too. when I hooked them up. the lights are so bright. but. yes but. I don't have HIGH beams. and on my dash the bright light comes on when I turn my lights on.and I don't have my driving lights. I don't know what brand name they are. everything is plugged where it was to be plugged at. so I don't know if the lights are just low beam. or if something else is going on...

because its a 2002(assuming youre profile info is correct) the high and low beams are one bulb. the person you got it from just got the single filament bulb set up. since it doesnt have the high beam, your DRL(daytime running lights) arent functioning, and when you switch to the high beams they arent there/working.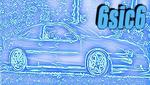 simple minds talk about other people.
average minds talk about events.
great minds discuss ideas