Hello i'm looking into installing HID's next month and am wondering do i need anything extra from the normal bulbs and ballasts????? please help really want to do this project and need help??

all u should need is a plug and play kit or 2 depending on if your gonna do both 9005 and 9006 beams or just 1 kit for either, shyts pretty easy to hook up, kit should come with adapters to plug your headlight harness into then its just a matter of pluging then in tho the ballast boxes, installing your bulbs in the headlights plug them into the ballasts and turn your lights on, if u don't get the adapters in your kit just buy them on ebay and you should be good.
Skr8 Goodz in tha hood
You should look into projectors and you'll only need one kit as you'll never use your high beams.
The one piece halo projectors use H1 bulbs while the two piece use 9005.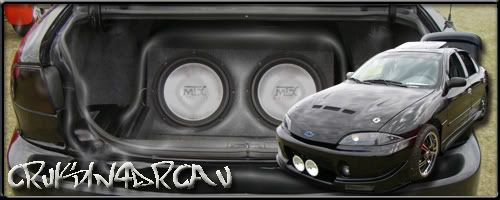 I just plan on getting 9006 bulbs so the connector for the hid ballast would plug into where my old light bulb was and then install the new bulb into the housing?

I would also say get a relay harness they help out alot

Ok can I pick up any relay harness from eBay would that work with any kit or is it brand specific and what does the relay do?