I have a gold 02 cavalier sedan base model I purchased about 3 weeks ago for $3200 with a 2200 sfi ln7 motor automatic transmission that is very clean inside and out and underneath with about 121,000 miles and I am only the second owner of this car. I have a lot of plans with this car and have already done a few minor cosmetic mods to it but have a lot more to do.

-Mods list of what I want to do to the car-
RK sport front lip
Projector fog lights
Paint fog light internals satin black with blue halo's
8,000 k fog light conversion
Billet mesh grille insert for front bumper
Billet front license plate frame
Carbon fiber front license plate frame
Paint head light internals satin black
Blue Audi style led strips in head lights
8,000 k head light bulb conversion kit for high n low beams
Disable drl's
Paint corner lens internals satin black
Amber led turn signal bulbs in corner lenses
Z24 emblems for fenders
Carbon fiber invader style Hood
Polished aluminum tuner style Hood pins
Polished aluminum race tow hook kit on front
15% windshield tint strip
Custom white windshield banner
Carbon fiber wiper blades
Aftermarket tinted glass power sunroof
Sunroof visor
Carbon fiber door handles
15% side window tint
Custom white side window decals
Carbon fiber field door
Rear window full down mod
Shave side moldings
Window visors
Rear window cowl
15% rear wkndow tint
Custom white rear window banner
Shorty antenna
Carbon fiber trunk lid
Carbon fiber tail lights with led bulbs
Carbon fiber rear license plate frame
Blue led rear license plate light
Blue led under car kit
16 inch 5 spoke cavalier z24 wheels with nitro tires
Blue tuner style lug nuts
Blue valve stem caps
Paint calipers blue
Have all small rust spots and dental fixed and have car painted silver


Now the mods I've already done to the exterior are the silver/carbon fiber Shorty antenna, billet front license plate bracket since in Ohio we have to have a front plate, carbon finer windshield wipers(couldn't find them in the correct size so I got as close as I could I have 18" inch on the passenger side and 20 inch on the drivers side), and I am going to find out about having the sunroof put in, I already bought it, it's tinted glass about 5% its a webasto hollandia 300 I had it in my old 01 cougar v6 that was 3.0 swapped turboed and atx to mtx swapped but it got wrecked then blew a rod so im currently parting it out. So that should be in tomorrow night. Also to add to the looks im also pitting adjustable struts and coil overs on it to give it a nice drop and a custom dual exit exhaust coning out the back.

Any other idea's or comments or tips or things I should not do or any input would be appreciated, also of anyone knows where I can find some of these parts it would also be appreciated.

Will post up when I have time it wont let me do it on here from my phone or I would do it now.

Good luck! Be prepared to get bashed though to be completely honest. Build the car for you, don't take the criticism to heart!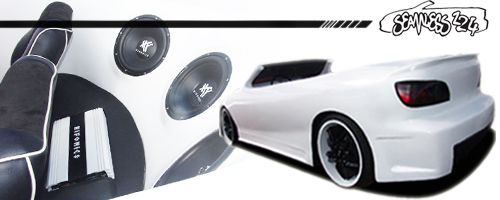 I always expect the bashing but I like it so that's all that matters to me

Looks like you've got a lot of plans for your car. My advice to you is to shop around when it's time to buy parts. The classifieds and regional forums on here will save you a ton of money. You can score some really good deals when people part out and move on to other platforms. Good luck with your build, happy modding.
Thanks o plan on keeping this one unless it gets wrecked beyond repair, so I am planning on putting a lot of money into it. Maybe not over night bit its a project and you never know some stuff could come off the list some stuff could be added on. Im picky tho I Like the 4 door i don't like spoilers or body kits or big wheels reason im only going with the front lip and z24 wheels and mu favorite colors are silver n black and blue so that's why im going with silver paint carbon Hood n trunk %15 percent tint and black front lip and black powder coating the wheels and black inside the headlights and corners, and blue led's underneath it with the 8,000 k blue hid head light bulbs I did decide against the blue Audi style led strips tho.