Ive been having turbo troubles so I didnt want to chance driving that far.
Well, Jon and I showed up a little before three, and no one was there.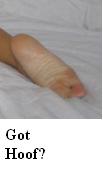 dam, i just cruised through south park, looking for some ppl, i didnt know there was a meet, i wish someone would see this now, cause i have nothing to do at all.....
I was there until 3 pm, then i left and came back at 10 after making another circle around the mall. Jeff, did you goto the same place we all met last time? Cause i was there the whole time.

We were at dicks parking lot in the back of it. But hopefully the next one if my cars done we can all meet up. It started knocking real bad on my way home so i get to rip it all aprat again and redo it all

2003 SE-R SPEC V
Custom turbo kit with a t66 turbo @ 15psi, Apexi safc2, custom side exit exhuast, JWT cams, JWT bsr, inovate wideband system, CP 8:5/1 pistons, carrillo rods, comp clutch stage 4, hks catch can, 10k hids. And more to come
Yeah, we were there. There was some fat kid with a mullet and a cavalier trying to do burnouts.