Not only am i new to jbodys im also new to this website, is there any cavy owners in ct...?

Nope Ct. is the only state where it is illegal to own a Cavy, you should move and do it before they find you!!!!
J/K There are plenty of members on here from Ct. you should check ou the member registry...and local clubs too. I used to go to NEJBO meets in Ct.
Not unintentionally accelerating since 2009!!!!
Lol word ill check it out. What kinda j body do u got?

im from ct. there are a few of us on here checkout ctjbody.com
I'm from CT I'm always in Waterbury every Friday and Saturday night
And if u want to get real local there is ctdrag.com
I know I'm resurrecting an old thread but I'm also from CT. I have a stock 02 LN2 J now, but I'm looking to start working on it. Would love to meet some of you guys to see what you have done. We should get a meet going.

...Back from the dead..LOL....just seen it....I'm in the northeast section of CT...Last car was a sunfire...NOW LOOKING TO FIND AN ECO-TECH CAVY OR FIRE SO I CAN GET BUSY AGAIN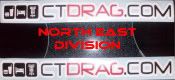 2003 Cavalier
Stock 2.2 Liter, 5 speed
" Leave the rice to Uncle Ben's and the wings to KFC..
Go clean or go home. "
im from CT but the car is currently undergoing transformation

Pete ***RIP John Lingenfelter***
2002 Flame Yellow Sunfire GT B+M shifted 5 Spd
Just looking for mods and prey