any one from Joliet, IL - Page 3 - J-Body Meets Forum
Information regarding regional and national j-body meets - any large-scale event specifically for j-bodies.
This thread is locked.
For more information about why this thread might have been locked, please
read the rules
.
The kane county fair is this weekend. I will be there saturday to listen to my father's band at 6pm...calling all J's.!
Damn Bleco, I wish I knew sooner, wouldnt mind meeting up with some J's this weekend. But way to short notice lol. But, Im throwing around some ideas, And have been talking to few a other ppl and im thinking we can get some kind of a meet going on, around mid August, over a weekend, saturday or sunday which ever is better for the masses, maybe having a BBQ at a park, or forest preserve, this way nobody has to clean there house afterwards or before for that matter. Plus there is plenty of parking at parks, and forest preserves and whatnot. Location could be in the middle somewhere, I know macktruck84 was saying around the Schaumberg area. Lets throw some ideas out people. I know Aderro89 would be in, I would be in, and im pretty sure if I talk to a few others they would be in too. So lets start throwing ideas up. Lets really do this, im serious. It would be nice to meet up with some fellow J's and bs abt our cars, and just have a great time!
Amen Mike! Amen!
but im in if we get something going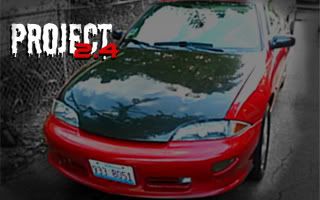 aderro89 wrote:

but im in if we get something going
Same here. I will be at Devil's Lake State Park in WI from July 29 to Aug 2. And for me, I must know at least two weeks in advance for time off and I would guess others may need that time too.
But would kick ass if we could get things together.
"United by Individuality"
"If life is a joke, why aren't we laughing?"
"Normality depends on one's perception of reality."
http://www.cardomain.com/ride/3820803
Not a problem, ill start looking for sites this week, ad maybe set a tenative date for middle August. Mack and aderro start talking to ppl that u know with J's and see if there interested. The more people we get interested the better chance we have of having a great turnout. I'll also talk to the Wis J's and see if they may wanna come out too.
I'm down for a meet at a forest preserve....but August 21st, I'll be in detroit attending the woodward dream cruise that saturday. other than that.....saturdays work well for me and I'm cool with schaumburg.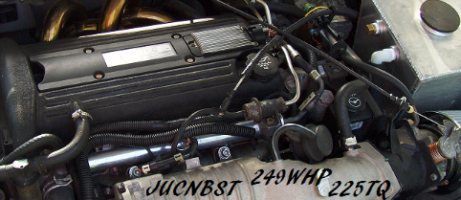 Im interested. Im in Schaumburg.
Save your money. It might be worth something someday.

This is great!! Ok so schaumberg looks like the winning spot. Now for the date. I'm thinking the 28th. This gives everyone the time to make the plans and do what's needed ensure they will come out. The 28th is a Saturday and its the last Saturday of auguest. If everyone thinks this date will work, ill have my buddy that lives in schaumberg start looking for spots for us. Let me know guys!!!
busse woods?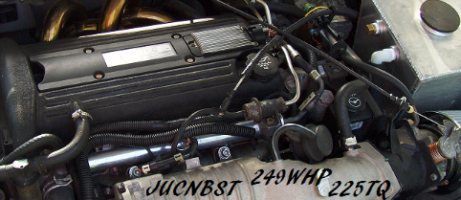 I like busse...
theirs a meet the 24th at ds1 motorsports

2010
Hyundai Genesis Coupe Premium Edition
2.0 Turbo 5-Speed Automatic
Tsukuba Red
Juicnbst, That could work! Im sure there is enough room for ppl, and such. How big is it as far as the picnic areas and such??? Ive never been there, but its better to have something thrown out instead of nothing at all.
KleindlGTP, Thanks for the info!! But unfortunatly during the week its much harder for people to attend since some have school/work/or both. Hopefully we can get a great turnout, and get some awsome pics, and maybe make some new friends. Since this hobby (the J community for that matter) is fizzling away, Its always a good idea to meet as many people as you can, maybe keep in touch, hang out, bs and stuff like that. I know when i was heavy into the scene (Ive been here since 02) the meets were fun, and everyone had a great time. So im really hoping we can get a great turn out this year. Especially since from what Juicnbst told me, the last meet was a bust since there was alot of interest, then nobody showed up. Lets change that. Lets make this great, and get some great photos of our cars, and pray for good weather. Usually end of Aug isnt too bad, still very warm, and usually not raining. But who knows. Thanks guys, and please, spread the word!!

the 24th is this saturday


2010 Hyundai Genesis Coupe Premium Edition
2.0 Turbo 5-Speed Automatic
Tsukuba Red

Ohhhh Ok I looked at the calender wrong lol. If this car that's suppose to come to me to work on, doesn't show up, then I might swing through.
Ok guys, UPDATE!! I posted in the mid central forum, and there seems to be a buzz going on with it. So so far it looks like this. Busse woods forest preserve (ill get exact loaction within the week), on the 28th of Aug, and im thinking around 12-1pm. But you guys know ur schedule much better then I do, so if that works then we will set it in stone, persay. Ill be there early to get the grille going. Feel free to bring burgers, soda, chips, and what not. Im going to bring some hotdogs and buns, and some burgers and buns, but please feel free to bring other things too. Im going for the whole BBQ idea, so if ya can cool, if not cool. Just unfortunalty im not rich, and i doubt anyone else is either

, so if we all bring something, even if its small, it will be great. And whatever is left at the end of the night, ya can take that home. So, let me know!!!
Cool, the day and time sound great. I might drop by earlier to help with what needs to be done.
"United by Individuality"
"If life is a joke, why aren't we laughing?"
"Normality depends on one's perception of reality."
http://www.cardomain.com/ride/3820803
Thanks man, I appreciate that! And yeah im thinking ill prolly be there abt 30 mins ahead of time to set up. Not rlly alot to setup other then the grille and get it going, other then that, not much. I figured by the time everyone starts rolling in, the grille will be at cooking temp and we can start throwing on what ppl want/have. Im sure my girl's family has a cooler, so ill bring that for soda and beer. I Prolly wont drink so soon, but get them in the chiller would be the best bet lol. But thanks man, and by all means if ya wanna show up early go for it. The time still isnt setup yet, but nobody hasnt said no to the time so im not sure. Ill keep you guys posted the closer it gets. On a side note, I am talking to a guy from Wis and he maybe bringing some other guys from other forums (beretta, cobalts, and vibe's) I figured the more the better. So far it seems like this is gonna be a good turn out. Hopefully since this is my FIRST attempt in 8 years of being on this site, of organizing a meet.



No worries man. I'm gonna see if I can get a get of the guys from my work, no guarantees at the moment. I can always bring a cooler with me and any other supplies.
"United by Individuality"
"If life is a joke, why aren't we laughing?"
"Normality depends on one's perception of reality."
http://www.cardomain.com/ride/3820803
Awsome. Yeah let me know, this way Ill know what to expect! thanks again Mack!!
Ok guys, We got a list going in the Mid Cental Forum. So follow this
Linky
So Please go there, add your name, even if your still not sure, this way we can get a estimate of how many people we will have there. Also, list if anyone is bringing anything with. Thanks alot guys!!!!
Ok, for people who havent been on the ohter thread, and for some of the people who possibly have been lurking. The meet is Tomarro (SP?) the 28th, anytime after 12:30pm. I should be there about noon or a little after, so if anyone want to swing through early feel free. Its at Busse woods, the First Entrance on the South side of the street Just East of I-290.
Look for the green arrow
when you go into that entrance, make the 1st left, and head for the round-about. Im going to try and setup back there, and with the cars around the circle, I think It would be a great pic, and have plenty of parking. So, remember, and show up!!! Hope to see everyone there!!!!
im in glendale heights illinois
i dont have any major mods done to my cavy, just coilovers, but it would still be cool to go to a meet and see other peoples jbodies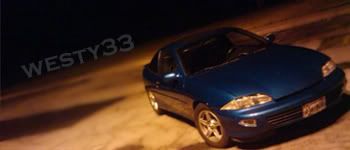 Hey dylan check out the regionals section, click on mid central, and see the thread titled, hey illinois looking to get a meet going. We actually hold it in Schaumburg so its not too far from you. Go to that thread and post up. Were always looking for new people and enjoy having the meets. Hope to see u there!
This thread is locked.
For more information about why this thread might have been locked, please
read the rules
.