If I organized one for late summer 2018, who would be in. I'm thinking either up here again, to make my life easier...or...southern Ohio ish.
I kind of prefer Southern Ohio...though.
Edited 1 time(s). Last edited Thursday, December 14, 2017 5:47 AM
I would love to, but doubtfully for me.
I would suggest make it more about cruising, driving, curvy roads. Tail of the Dragon, or even PA has some great roads to drive.
FU Tuning
I am in
I do like John's suggestion. More driving the better
Jason
99 Z24
LG0/LD9 for Life
10 Year Bash Veteren

I am in Pittsburgh and I would be interested in getting together....

Looking for a good place still. Quickrev....seems like that want to do a car show / dyno day.
Sounds good depending on where it is. Go over to beretta.net and see if some of those guys would be into it .

depending on where i could be in from ct. just a matter of drive the 90z or the 00 z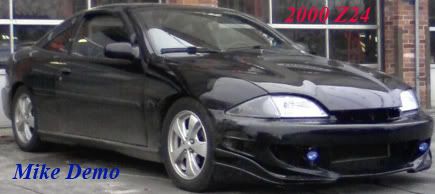 im in one of the cars will come
xbluex
SHOCKWAVE IS BACK
Im actually looking into buying a Cobalt SS somewhere and if it were in southern OH it would make it easier for me. I wouldnt be a definite yes until I know the details though. Would almost be like a high school reunion.
CarDomain
Holy @!#$ yes! We should have a little meet at the Lordstown GM plant, just for the sake of tradition, and then maybe find some backroads and have some fun. We could use this app called Discord on our phones so we can talk to each other while driving too, then we wouldn't be separated and bored.




-Insert generic "I'm so cool" signature here-

Also we should get on the Cobalt, Cruze, and other small car forums so we'll have enough people since the J org is dying. Sorry for the double post.



-Insert generic "I'm so cool" signature here-