If I organized one for late summer 2018, who would be in. I'm thinking either up here again, to make my life easier...or...southern Ohio ish.
I kind of prefer Southern Ohio...though.
Edited 1 time(s). Last edited Thursday, December 14, 2017 5:47 AM
I would love to, but doubtfully for me.
I would suggest make it more about cruising, driving, curvy roads. Tail of the Dragon, or even PA has some great roads to drive.
FU Tuning
I am in
I do like John's suggestion. More driving the better
Jason
99 Z24
LG0/LD9 for Life
10 Year Bash Veteren

I am in Pittsburgh and I would be interested in getting together....

Looking for a good place still. Quickrev....seems like that want to do a car show / dyno day.
Sounds good depending on where it is. Go over to beretta.net and see if some of those guys would be into it .

depending on where i could be in from ct. just a matter of drive the 90z or the 00 z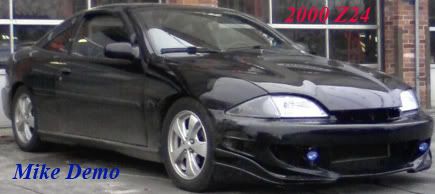 im in one of the cars will come
xbluex
SHOCKWAVE IS BACK