Glutting now....
But, some times it takes fire to fight fire...
Quote:





The purpose of fighting is to win. There is no possible victory in defense. (waiting for attack)

The sword is more important than the shield, and skill is more important than either.. The final weapon is the brain. All else is supplemental.


1. Don't pick a fight with an old man. If he is too old to fight, he'll just kill you.


2. If you find yourself in a fair fight, your tactics are poor.

3. I carry a gun because a cop is too heavy.

4. When seconds count, the cops are just minutes away.

5. A reporter did a human-interest piece on the Texas Rangers. The reporter recognized the Colt Model 1911 the Ranger was carrying and asked him 'Why do you carry a 45?' The Ranger responded, 'Because they don't make a 46.'

6. The old sheriff was attending an awards dinner when a lady commented on his wearing his sidearm. 'Sheriff, I see you have your pistol. Are you expecting trouble?' 'No Ma'am. If I were expecting trouble, I would have brought my shotgun.'

7. Beware the man who only has one gun. HE PROBABLY KNOWS HOW TO USE IT!!!

But wait, there's more!

I was once asked by a lady visiting if I had a gun in the house. I said I did. She said 'Well I certainly hope it isn't loaded!' To which I said, of course it is loaded, can't work without bullets!' She then asked, 'Are you that afraid of someone evil coming into your house?' My reply was, 'No not at all. I am not afraid of the house catching fire either, but I have fire extinguishers around, and they are all loaded too.' To which I'll add, having a gun in the house that isn't loaded is like having a car in the garage without gas in the tank.





This is Army slogan, so For myself I insert OoohRAAa!
Chris
"An appeal to arms and the God of hosts is all that is left us. But we shall not fight our battle alone. There is a just God that presides over the destinies of nations. The battle sir, is not of the strong alone. Is life so dear or peace so sweet as to be purchased at the price of chains and slavery? Forbid it almighty God. I know not what course others may take, but as for me, give me liberty, or give me death."
Speech at the Second Virginia Convention at St. John's Church in Richmond, Virginia (23 March 1775) Patrick Henry
My shotgun has always been kept ready to go. It might have to share that duty now.
LOL at the ".46"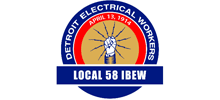 So good.


I accidentally the SHIFT LIGHT!!!!!!!!!!



The proper way of using the word seen. It is not I seen it that would be I saw it. He has seen the car is the right way to use the word. English class is Cool. By the way thats my sig