OHV notec wrote:



Quiklilcav wrote:



OHV notec wrote:

Also, if public schools continue to decline, and private schools become more popular, what keeps them from also declining?


Competition. When a public school sucks, and people pull their kids out to send them to private school, the public school still gets the same funding as it did before. When a private school loses enrollment, they also lose the money from those enrollments. If they increase the cost, they will only drive out more students. The only way to survive is to improve.

Aren't public schools funded based on enrollment numbers? I doubt we'd give a school the same amount of money for teaching 10 students as 1000...?
(Sorry, but I'm heading out for the night in a little while, so I only had time to respond to this one.

)
Not exactly. I know, for example, that in MA, the school gets 100% of the money the first year after losing a student, 60% the second year, and then 40% the third year. So they get two more full years of enrollment, when you look at it purely in these numbers. However, every year, they increase the dollar amounts, so they are in reality getting more than two full years of subsidizing for each student they lose. By that plan, (in theory) the students that stay should benefit, because the school is getting the same money with less students. The quality of the education in the school would improve, and they would get more people sending them again. Obviously, the reality is that the schools still decline.
By the way, MA has consistently had the highest rated schools via testing of students for years now, due to the accountability and testing standards put in place almost a decade ago. This included a board of accountability who's job it is to oversee the effective use of all funds sent to the schools. This board costs something like $2 million per year, and they are overseeing billions of dollars. This board is about to be shut down by Governor Patrick, who gets great support from all of the educational unions (teachers, school boards, superintendants, etc), and they haven't been happy being watched by the board. He is claiming it as a budget cut, but seriously: $2 million to make sure that the billions spent are done so effectively? Why do I use this? Guess who is a good friend and similar thinker? Guess who pulled a $4 million charter shcool program out of his budget claiming it was a necessary cut to balance the federal budget? Charter schools are generally not unionized, and the teachers unions are getting upset at loss of membership to the charter school programs. So how do you keep your constituents giving you money? You do things they like.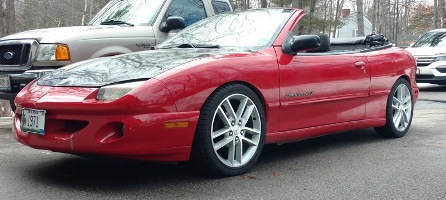 thers also more to think about then just public versus private, there are allot of good public schools out there, just as there are some bad private schools as well. generally speaking your inner city public schools are going to be trash where as some of the suburban schools can be really good. only real way you can fix the inner city schools is to just flat out get rid of the kids that dont want to learn. thats kinda what the voucher system does is allows the parents and studets who care go to a better school to actually get an education. the downside to this is then what do you do with the kids who dont care. throw them out to the general population and their just going to breed more stupidity.
http://www.flickr.com/photos/sndsgood/
https://www.facebook.com/#!/Square1Photography
Oh this public school screw up scored a 30 on his ACT.
If the school is not union and gets rid of tenure the school will benefit. The NEA and others take their pound of flesh and give nothign back. I have 2 people in CT they pay hundreds of dollars a check to the union, no choice, you have to join to be allowed to teach. Nothing like the freedom of choice, god I love liberals.