Quote:

Two martinis, a swank restaurant, a Broadway show -- President Obama really knows how to treat a First Lady.

"I am taking my wife to New York City because I promised her during the campaign that I would take her to a Broadway show after it was all finished," the president said yesterday after touching down at JFK for an intimate night on the town.

PHOTOS: Obama's NYC Date

The first couple left their girls, Sasha and Malia, behind at the White House yesterday afternoon, taking two helicopters and a small Air Force jet to make their way to Manhattan.

The Obamas were dressed to the nines -- Michelle in a sleeveless, black cocktail dress adorned with fringe, a pair of low, strappy heels and a turquoise clutch; and the president in a dark suit and white shirt, no tie.

The first stop was a meal at low-key, but elegant, Greenwich Village restaurant Blue Hill, which boasts farm fresh, locally grown dishes.

The Obamas were tucked into an out-of-the- way corner table where they enjoyed a multi- course feast specially prepared by the chef. They washed down the fine fare with wine, said a fellow diner, who also no ticed Michelle re laxing with a cou ple of martinis.

Photographers were kept blocks away be hind barri cades for the first couple's privacy.

"We left them alone the entire night," said Blue Hill diner Rachael Levit, of Manhattan. "Nobody asked for autographs or took any pictures. They were laughing and talking and seemed like they had a genuinely good time."

But as the Obamas departed, the respectful diners, who had been screened by Secret Service personnel before they could enter the eatery, erupted into a round of applause.

Then it was up to Broadway, where they had tickets at the Belasco Theatre for "Joe Turner's Come and Gone," a play by August Wilson about a man coming to terms with the history of slavery.

"I'm nervous, excited, honored," said Andre Holland, who plays character Jeremy Furlow, before the show. "It's like in Shakespearean times, when the king would come to the show."

Although the play's up for a Best Revival Tony Award, the first couple got the biggest standing ovation of the night as theatergoers applauded and took photos of the dashing duo for 10 minutes before the show began.

The president gallantly guided his wife to their orchestra seats with his hand on the small of her back, while shaking hands with fellow theatergoers and smiling broadly. Due to security screenings, the curtain rose an hour late.

"I couldn't think for the first 10 minutes of the show because the president was sitting right to me," said seatmate Lloyd Lederkramer.

The Obamas weren't the only celebrities in the audience. Actress Meryl Streep sat a few rows ahead of them, and Olympia Dukakis was also on hand.

"I was very honored the president took a date night with his wife and chose to see our play," said leading actor Ernie Hudson. "We were all very honored."

The Obamas sent a note to the cast afterwards saying they loved the play and wished they could go backstage, but couldn't because of security, actor Michael Cummings, 13, said.

Taxpayers footed the bill for the big night on the town, which included a total of at least $24,000 for the three aircraft used to ferry the Obamas, aides and reporters to New York and back. Dinner costs and orchestra seat tickets -- at $96.50 apiece -- were paid by the Obamas.

Obama's jet, a Gulfstream 500, served as a more modest Air Force One for the day in place of the customary presidential Boeing 747.

The White House declined to say how much the trip was costing taxpayers.
from
here
.
so he paid for the dinner and the tickets. big deal. what about the jets, the helicopters, the security required, the sheer man-hours required to screen everyone? thoughts?
Desert Tuners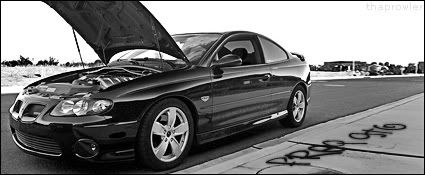 "When you come across a big kettle of crazy, it's best not to stir it."
umm.... who cares? I think fly buzzing my light bulb is about 12,752 times more important than this.
Oh and he doesn't like ketchup on his burgers - because that is ever so important in the world today...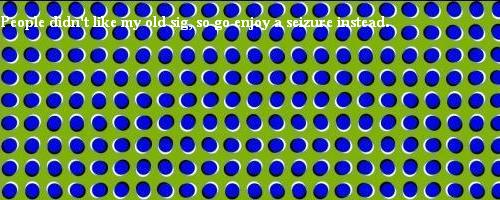 I don't see anything wrong with this. I don't blame him for wanting to have a night out with his wife. So it costs money to keep the president safe. That does not mean he should hibernate in the white house 24/7 365
FORGET GIRLS GONE WILD WE HAVE GOVERNMENT SPENDING GONE WILD!
Wade Jarvis wrote:

I don't see anything wrong with this. I don't blame him for wanting to have a night out with his wife. So it costs money to keep the president safe. That does not mean he should hibernate in the white house 24/7 365
x1 million.
"Please do not be cynical. I hate cynicism. Nobody gets in life exactly what they thought they were going to get. But if you work really hard, and you're kind, amazing things will happen." Conan O'Brien
Mr.Goodwrench-G.T. wrote:

This is petty.
we agree completly on this one. the president works pretty much non-stop every single day so he went out for dinner. you do realise that even after he is out of office that he has secret service protection for life, so every single president alive we are paying for when they go out to dinner or to the movies, not just the current president.
the president isn't a prisoner that has to stay in the white house 24/7 only thing that surprises me is that he actually paid for dinner, im kinda shocked he didn't get it for free.
http://www.flickr.com/photos/sndsgood/
https://www.facebook.com/#!/Square1Photography