http://en.cop15.dk/news/view+news?newsid=2924
Dear Leader mentions it as of military significance. What better way for the greenies to refuse freedom of information act requests, than to cloak it in national security. Bonus- you can bypass certain pesky legislative hurdles, and just keep it in da house.
Just a hypothesis.... A hunch..... Remember the attempted census grab? The EPA now threatening to bypass congress?
.
"Poor Al Gore. Global warming completely debunked via the very Internet you invented. Oh, oh, the irony!" -Jon Stewart
The Obaminator wrote:

"There is little scientific dispute that if we do nothing, we will face more drought, more famine, more mass displacement – all of which will fuel more conflict for decades,"
sorry, but it's been cold and wet as @!#$ here for as long as i can remember. i wasn't aware droughts in iowa (or lack thereof) were a matter of national security.
what a load of bull@!#$. i can't believe this @!#$'s still going on, even with the emails that circulated.
Check out my build thread!
Guys..guys...man, slow down. Just freaking out every time a news story "fits your mold" is such a waste of your time. Stand back. Analyze. Take a deep breath...
Look at the date on this story.
Look at the date of those emails you describe.
Do the math

i don't need to do any research to realize that "climate change" isn't a matter of national security.
Check out my build thread!
That's fine, you are certainly entitled to perceive things any way you wish..but I hope you did realize your math error, and that the emails you refer to had not yet "broken public" when this "article" was published months back.

I'd like to offer that a mostly misunderstood aspect of national security is the fact that the more we do to piss people off in lesser nations that feed terrorism, the more we put ourselves at risk. That's the gist of this perspective. I agree with that.
What the f- are we doing to poornations to piss them off? Feeding them, subsidizing their economies....arresting their pirates? SpRe me the evil empire of the USA crap. These poor nations, many of them anyway, are that way because of tribal hickishness. Genocide if the other guys chief gets elected. Mugabi stealing everything he gets his hands on, his people starving etc, the when it gets hot, blame whitey.

God knows what would be going on in this world if heavy handed arrogant America didn't do what we do.

And who do you think is going to fund the majority of the taxes levied to help poor nations "adapt to climate change"? You guessed it.


"Poor Al Gore. Global warming completely debunked via the very Internet you invented. Oh, oh, the irony!" -Jon Stewart

Didn't I say something about that......


Just glad that there are many more like myself that will uphold there oath to the Constitution.

Chris




"An appeal to arms and the God of hosts is all that is left us. But we shall not fight our battle alone. There is a just God that presides over the destinies of nations. The battle sir, is not of the strong alone. Is life so dear or peace so sweet as to be purchased at the price of chains and slavery? Forbid it almighty God. I know not what course others may take, but as for me, give me liberty, or give me death."

Speech at the Second Virginia Convention at St. John's Church in Richmond, Virginia (23 March 1775) Patrick Henry



Yeah, I've already concluded that you're blind to any new perspectives. THAT math was pretty easy

The temperature outside had nothing to do with terrorists.... or security
The power hungry retards strike again.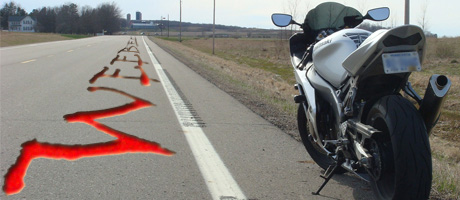 Great movie!

Chris




"An appeal to arms and the God of hosts is all that is left us. But we shall not fight our battle alone. There is a just God that presides over the destinies of nations. The battle sir, is not of the strong alone. Is life so dear or peace so sweet as to be purchased at the price of chains and slavery? Forbid it almighty God. I know not what course others may take, but as for me, give me liberty, or give me death."

Speech at the Second Virginia Convention at St. John's Church in Richmond, Virginia (23 March 1775) Patrick Henry