OhForKavy wrote:

I do think that's the biggest factor in this... whether or not there is a horizontal component. If it's fired straight up, there will only be a vertical component and the bullet would reach a speed of zero at the very top of it's "arc". Whereas if there is a horizontal component the bullet will never reach a speed of zero. Although it's been a while since my last physics class and I for some reason think what I just said doesn't matter. The bullet should still reach the same speed before it hits the ground assuming it reaches the same height.. lol I just confused myself
that is the only factor here. if there IS a horizontal component, the bullet retains its forward momentum from being fired and is traveling at speeds that are still lethal. without the horizontal component, the bullet comes to a stop at the apex and then can only reach terminal velocity, which is not fast enough to penetrate and be lethal. the terminal velocity of the bullet is considerably slower than the velocity of that same bullet having been fired.
the point of my last post was that there was so much inconsistancy in this thread as to what actually constituted "falling" and "fired". IMO, mythbusters did a good job of busting this myth already.
Thats what im saying. If the bullet lost all forward motion while traveling straight up and then fell straight down.
Tony, the plane would to take off, but lets keep that to the other thread.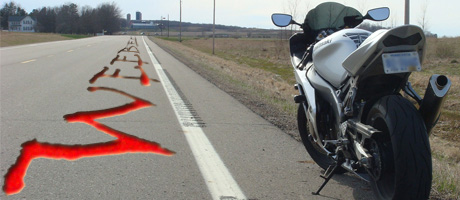 im not reading anyones responses so sue me. Sam... i WITNESSED someone that was killed by a falling bullet from an ak-47. during the elections here people went insane and started shooting all crazy in the air. about 25 meters from me an ia (iraqi army) guy dropped dead. bullet went straight down the top of his head. thats all i got to say lol
was the guy perfectly erect. or could he have maybe bent over for a second causing it to be at an angle

http://www.flickr.com/photos/sndsgood/
https://www.facebook.com/#!/Square1Photography