Me Too, Declined to respond. I don't think that should be a reason to promote someone or not.

Mike, we are eye to eye on this.
Ooh-Raa.

Chris


"An appeal to arms and the God of hosts is all that is left us. But we shall not fight our battle alone. There is a just God that presides over the destinies of nations. The battle sir, is not of the strong alone. Is life so dear or peace so sweet as to be purchased at the price of chains and slavery? Forbid it almighty God. I know not what course others may take, but as for me, give me liberty, or give me death."

Speech at the Second Virginia Convention at St. John's Church in Richmond, Virginia (23 March 1775) Patrick Henry



going on those lines teh standards for women and men should be the same as far as promotion scales go. Women get unfair boosts in points leading to more rapid promotion. But what would america be without everyone being equal but held to different standards.....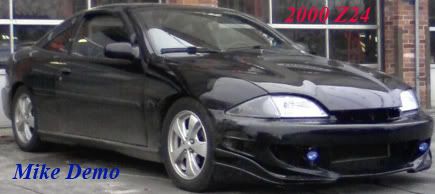 INFIDEL wrote:

Tangent.........

All I am saying is this, other then fitting in to the political correctness of the term, why do we still use it?


I donít go around yelling and screaming for everything to be in Celtic or German.... or DEMAND that I be recognized as such, I am content with being known as an American.

At times I see it as to who to pick on next.
Mike Demo (Civic Eater) wrote:

god forbid we were just americans. I despise all this sensitivity nonsense. Celebrate your culture the American one that is. If you were born here that is your heritage. celebrate differences, that is what makes us great, but it should never be a question on an application for school for example. The military asked for my race as well. My answer code was Z, I refused to answer. Why should it matter creed or color when you enlist?

I think it just teaches people they are less because they are not white, I only say that because as a non minority (for now) I get nothing in the way of benefit for my skin color or ancestry, so they must be looking at me as the ideal, otherwise why make a issue of it.

When we are kids we look at everyone the same, it is only after indoctrination we see each other as different.
Bingo.
THE POLITICALLY INCORRECT ONE.