I own a lever action winchester rifle, but I'm looking to buy my first handgun in the next month or so. I may buy two, if I can get a cheap .22 to just play around with.

I know the pros and cons of revolvers vs. semi, so that isn't the issue. I'd like something with decent stopping power, but could also be a C.C. if I want to. People rag on the 9mm, but cops have been using them for years, and with the right ammo, you can kill someone rather speedily.

Here's my choices so far:

Taurus .357, snub

Taurus .40


.


"Poor Al Gore. Global warming completely debunked via the very Internet you invented. Oh, oh, the irony!" -Jon Stewart

@!#$ a handgun....get you an AR-15!
Otherwise, I personally like Glock 9mm or Ruger .45
although I don't have a ton of experience with alot of handguns, so my input is limited.
Edited 1 time(s). Last edited Thursday, March 26, 2009 7:58 AM

I know of a few shops that will not carry Taurus revolvers. I was also advised against a .40 as apparently they have accuarcy issues. With the correct loads the 9mm is supposed to be very effective. If I went with a revolver it would be a .357 Mag (you can shoot .38 special from them) and probably a S&W or a Ruger. When I went shopping I was specifically looking for an exposed hammer handgun. This does limit options to an extent.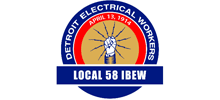 The Taurus is a good piece, so I don't know why they won't carry them. Pretty mainstream now. There is a gun/knife show coming to the Birch Run Expo Center pretty soon, so I'm going to check it out.

.


"Poor Al Gore. Global warming completely debunked via the very Internet you invented. Oh, oh, the irony!" -Jon Stewart

Hahahahahaha I didnt know you lived in Mi.
I was warned that the Taurus revolvers have a high part failure rate, the 1911 copies are supposed to be very good though. I was also warned to avoid the newer Sig handguns.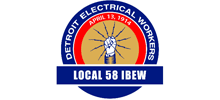 a 9mm sig sauer would be my first choice, but they are pricey.


"Poor Al Gore. Global warming completely debunked via the very Internet you invented. Oh, oh, the irony!" -Jon Stewart

To be honest, my first handgun a few years back was a Hi Point c9 and I loved it. People will trash the hi point name any chance they get, but I paid $140 with two extra 10rd mags + tax. I still have this gun among many others, and still enjoy going out to shoot it. All Hi Points come with a no questions asked lifetime warranty to any owner, not just the original. Now, to say that it is one of the top guns on the market..... not at all. But, if you are looking for something to learn on, not a bad choice. I have well over 1000rds through mine without a hiccup. They are heavy and blocky due to the blowback design, but everytime I pull the trigger, it goes bang. And last time I checked, that's really all that matters when it comes down to it. As far as other guns, I have a Glock 19, a Ruger .22, a Hi Point .45 and a Smith and Wesson Sigma 40 . I prefer the 9mm and the 40 S&W rounds, but for conceal and carry I usually use 9mm hollow points to get the job done.
Taurus PT 145 Millennium Pro .45 ACP.
excellent handgun, and not pricey.
Desert Tuners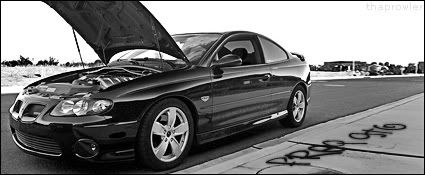 "When you come across a big kettle of crazy, it's best not to stir it."
I would suggest you go to a large firearms retailer that may have an indoor shooting range. Touch and feel and hold the ones that looks good to you. Then see if they have any you can shoot. Everyone is different and everyone's hands are different. Best you can do is just go touch and hold as many as you can and wright down what ones you seem to like the feel of. Then figure your price your satisfied with. Once price and best feel is determined, then see how they shoot if you can. Do your homework cause if ya dont and have a handgun that you do not use is pointless, unless to just have toys.