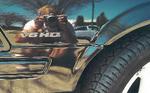 Colin B
colin
Location:
Winnipeg Manitoba Canada.
Joined:
Saturday, July 21, 2001
Last Update:
Sunday, September 25, 2005
Email:
v6performance@hotmail.com
Web Page:
http://www.domesticcrew.com/660
1992 Pontiac Sunbird GT

About This Vehicle:



like the saying goes "don't judge a book by its cover." 
i tryed to build a nice all around sleeper.
finally its done the first ever hybrid in a jbody(may 19th 2002), 
the engine has been successfully converted to the gen III heads 
and 3400/3100 sfi intakes. 
who says gm doesnt make good performance parts, 
with the exception of the cam and rockers all parts on the engine
are stock type off the shelf gm parts, you just have to know where to look.......
 
new pics added again (july13/02)

thank you dave(jbo) for awarding me with car of the month for June 2002

sorry pics are 2-3 years old now. i just havnt gotten around to updating them.
you can see some pics of it here: http://www.domesticcrew.com/colin/


Body Style: Coupe
Color: Black
Engine: 3.1L V6 MPFI
Transmission: Manual
Interior: dark grey
Purchased From: steve
Build Date: 12/91



MODIFICATIONS

Engine:

NEED INFO ON HOW TO BUILD A HYBRID? CLICK HERE
Engine was completely rebuilt in sept. of 2000
block bored 0.030 over (3.2L)
Competition Cams camshaft 260 adv.degree's int./exh. 212 deg@.050 int/exh .440 lift.int/exh
Comp Cams magnum roller tip rocker arms 1.6:1 ratio
.469 total valve lift (1.6:1)
Comp Cams hydraulic lifters.
Valve Springs '00 5.7L LS1
Valve spring retainers and locks '00 5.7L LS1 Valve spring shim's '00 5.7L LS1 '96 gen III 3100 heads- ported and polished
heads milled 10.4:1 compression
0.040 thick Iron Head 2.8L head gaskets
'00 3100 lower intake -ported/gasket matched
'02 3400 upper plenum -ported/gasket matched
egr port on upper plenum removed and welded in
upper plenum and valve covers hand polished by owner
'96 3100 fuel rail -fuel lines adapted to stock hose connections
'93 LT1 Fbody 22# Injectors
Caspers Electronics adjustable fuel pressure regulator -(3400 style)
Autometer 2.5/8th pro comp fuel gauge with Earls steel braided fuel line
Custom Made Crankshaft Scraper made by Colin Bulloch
Adapted and modified GEN3 Windage Tray
Custom Fabricated 36.5inch Long tube equal length Headers built by Colin Bulloch
custom made 2.5 inch mandrel bent exhaust
Flowmaster 40 series Deltaflow muffler
Gibson Exhaust 'sport truck' tips. 2.75x6 slash cut rectangular tips
2.3L QUAD4 56mm throttle body. - Overbored to 64mm. throttle body adapted to plenum using a custom made adapter plate
custom made cold air intake 3inch Hooker mandrel bent J bends
wrapped intake tube with DEI exhaust wrap to keep air intake piping cooler
K&N cone filter
Flexalite 12inch Puller fan
Permacool 8inch Puller fan
Mark Pain Motorsports lower transmission Dog Bone mount
MSD8.5MM Super Conductor Custom lenth 6cyl wire set
MSD DIS-4 Ignition Module
coil packs relocated to top of engine
Holley Commander 950 ECU Fully Programable Engine Management
Stock MPFI harness repinned for Commander 950
bottom half of engine 3.1L mpfi
top half of engine has been converted to full 3X00 sfi engine parts
the topend hybrid swap was pieced together from core engine and used parts
engine still runs on the 3.1L mpfi computer
sourced various parts:
vacuum lines. coolant hoses and pipes. brackets. throttle cable ect..
from differing years and models to fit in my j. because gm never made a 3100/3400 in a j-body
custom made throttle bracket
modified water pump bypass pipe
front cover machined to accept '96 3100 style power steering pump

Suspension/Wheels/Brakes:

BF Goodrich G-force KD 225/50 ZR15 tyres
rims are factory 92 gt. aluminum 15x6's
Stock Rims Repainted Ford Medium Titanium Metalic "Bullit" style rim colour
outer lip on rims polished
Koni yellow adjustable sport shocks -rear
stock springs
Energy Suspension PolyUrethane Front Control Arm bushings

Interior:

custom made short throw stainless steel shift rod (thanks murray) with a Hurst T handle shifter
Lo Tek engineering "A" pillar dual gauge pod
Autometer 2-1/16 Sport Comp guages
oil pressure (in pod)
water temp (in pod)
vacuum (in dash where old factory radio control used to be)
Air Fuel ratio gauge (in dash)
Autogage 5inch Monster tach with shift light.

Exterior:

all stock badging removed and replaced with 2000 grand am gt grey "GT" and "V6.H.O." emblems.
one gt on deck lid one on each door
v6ho badge on front fenders
stock Zed24 style hood installed
underside of hood has been cut out to remove heat from back of hood through the cowls.

Miscellaneous:

as of June 13th 2004 best run to date is 14.391 @ 96.479 mph in the 1/4
Bully Clutch's Stage 2 performance clutch
Transmission has been updated with a Close Ratio 4th gear
3.94:1 Ratio Final Drive Gear. (stock is 3.61:1)
all work on car has been done by myself including porting work
NEED PORT AND POLISHING WORK DONE? Email Me!
people have viewed this car since APRIL 28 2002

Future:

Parts waiting for install: Autometer EGT gauge
Future mods: custom front coil-overs
new rear springs
Custom new Shifter assembly.