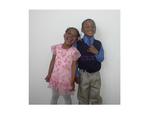 Jason McElvy
Location:
Pittsburgh, Pa
Last Update:
Thursday, April 28, 2016
Last Seen:
Thursday, January 16, 2020
Email:
unlisted
1999 Chevrolet Cavalier Z24

About This Vehicle:


Well, I ordered this Cav in July of 1998 and picked it up in November of 1998. I have had my share of problems with it, but after 13 years it is starting to come around. I have met a lot of great people with the car and hope to meet some more in the future

Body Style: Coupe
Color: Cayenne Red
Engine: 2.4L DOHC
Transmission: Manual
Interior: Grey
Purchase Date: November 1998
Purchased From: Morrow Chevy, Kia, Nissan
Build Date: September 1998


Manufacturer Options


I ordered the car new with every option except for the auto trans.


MODIFICATIONS

Engine:

Race Prepped & O-ringed 97 LD9 block
JE 9:1 Pistons +.020
Lightened Crank
Eagle Connecting Rods
Clevite 77 Bearings
Atomic 8qt Oil Pan
2.3 Oil pump & Pickup
2.3 exhaust tower
2.3 lifters
Zyaaa modified 2.4 intake tower bored to 35mm
Zyaaa modified W41 cams for 95+ PS
SCE .050 copper head-gasket
ARP Main & Head studs
Extrude Honed and Polished HO manifold
SMG 61mm 2.3 T-body
Unorthodox Racing crank pulley
JMTS Ported and Polished Head
Mantapart Stainless Steel valves
Olds Rocketparts HD Valve springs
Trick Titanium Retainers
JMTS / Custom Tubes 3" Catback Exhaust
Magnaflow Mirror Finish Muffler
RK Polished fuel rail
Induction Dynamics FPR fitting welded to rail
AEM Universal FPR
Lucas 42 lb Fuel Injectors
-6AN feed and return lines
Turbo Tech Racing Upper Engine Mount
RK Lower Mount with Mark Pain Bushings
Valvoline Racing 10w30 oil
NGK TR6 Spark Plugs
Innovative Wideband
2.2 coil conversion
Custom Turbo Kit
BFab Stainless tubular header
BFab Stainless 2.5" downpipe
rebuilt Hahn 20g Turbo
Hahn Intercooler
Transmission Mods...
F23 Getrag swap with Quaife LSD
Custom jackshaft
Mantapart Lightened 2.3 Flywheel
ARP Flywheel and Pressure Plate bolts
Urethane Trans mount bushings

Suspension/Wheels/Brakes:

STD R5 Coilovers
Mantapart Urethane Bushings & Endlinks
Freedom Design Front and Rear Strut Braces
Grand Am Aluminum control arms
Hellwig Rear Sway Bar
Team Green Subframe K-Brace
17" Rota SubZero's
215/45/17 Kumho 712's
SSBC rear disc brake conversion
Wilwood BBK by Precision Brake Company with......
12.8" 2 pc rotors
Wilwood 4 piston calipers
EBC Red Pads

Interior:

Complete graphite interior swap from 02 Cavalier

Exterior:

Wings West Carbon Fiber Evo Hood
Color Matched Solar Wing
Power Antenna
Emblems Shaved
MMR Clear Corners
Y2K Toyota Taillights

Miscellaneous:

DRL's Disabled
886 Fog Lights
Toucan Eurolite High and low beams
Optima Battery
ILP Short Throw Shifter
HP Tuners Pro
607 Motorsports base tune

Future:

Finish custom Turbo kit
Clutch Masters twin disc clutch
Racetronix fuel pump and wire harness
00+ plastic fuel tank
flux capacitor
Thanks to....
607 Motorsports
CarCustoms
CustomTubes/JMTS
Speednation
BFab
Racers Edge!!