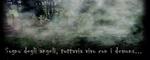 John Thompson
ln2johnny
Location:
Grimes (Des Moines), IA
Joined:
Monday, March 13, 2006
Last Update:
Wednesday, December 27, 2006
Email:
ln2johnny@lycos.com
Web Page:
http://www.jboi.org
Garage:
1997 Chevrolet Cavalier Coupe
- Purple
Birthday:
February 13, 1980
Gender:
Male
Marital Status:
Single
Ethnicity:
Caucasian (White)
Education:
Some College
Occupation:
Banking/Financial
About Me:
Representin' the J-Bodies of Iowa...

Not much to know, I'm an account manager for a large financial company, and I play paintball in my spare time. Cars are a hobby for me; I'm a member not only of the JBO, but also the J-Bodies of Iowa, and the Midwest VR4 club, an organization dedicated to the Galant VR4. When I'm not working or tearing up the paintball field, I'm usually working on cars or just hanging out.
| | |
| --- | --- |
| Hobbies/Interests: | Cars, pool, music, paintball, and girls - not necessarily in that order. |
| | |
| --- | --- |
| What's New: | I have new cuts and bruises almost every weekend. Does that count? |
| | |
| --- | --- |
| Favorite Quote: | "It is better to be hated for who you are than loved for who you are not." - Andre Gide (1869-1951) |
Dream Car: JDM '99 or '00 Galant VR4