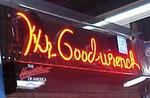 Mr.Goodwrench-G T
mrgoodwrench997
Location:
U.S.A.
Joined:
Wednesday, October 3, 2001
Last Update:
Saturday, April 30, 2011
Last Seen:
Wednesday, May 27, 2015
Email:
unlisted
Garage:
2002 Pontiac Sunfire GT Coupe
- Red
2012 Mercedes-Benz C250 Sedan
- White
Favorite Quote:
"Ever danced with the devil under the pale full moon?" By "JOKER" from Batman.
"Silly ricer, turbos are for diesels!" By ???