So I finally had a minute to look at my car. I took it to NAPA and the battery was holding 11.9 Amps at idle. So I am thinking this was possibly the issue this entire time. But times like these I miss my cavy. The cheapest battery anyone around here had or could even order was $171 after taxes without the core charge. So I bought it and now i just hope that was the only issue it was having. Hopefully I can get a few things done to the car now that I am confident it is going to be running.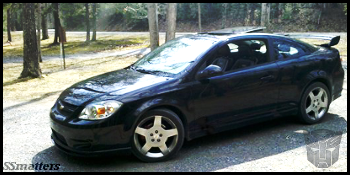 So I am finally getting some progress. This is just going to be a small update until tomorrow or the day after and then there will be a bigger update that I will be working on tomorrow morning. So my original OEM driverís side floor mat is beat. It has the structural rigidity of a wet napkin, and after 15 minutes of driving it gets all balled up under my clutch and brake pedal, becoming dangerous. So I did a quick, easy, and free DYI to fix it with stuff I had laying around the house.
I outlined the top and bottom curves on a pizza box, and then cut it out with box cutters. I also bent it vertically and horizontally so it will bend a little when I put it in my car.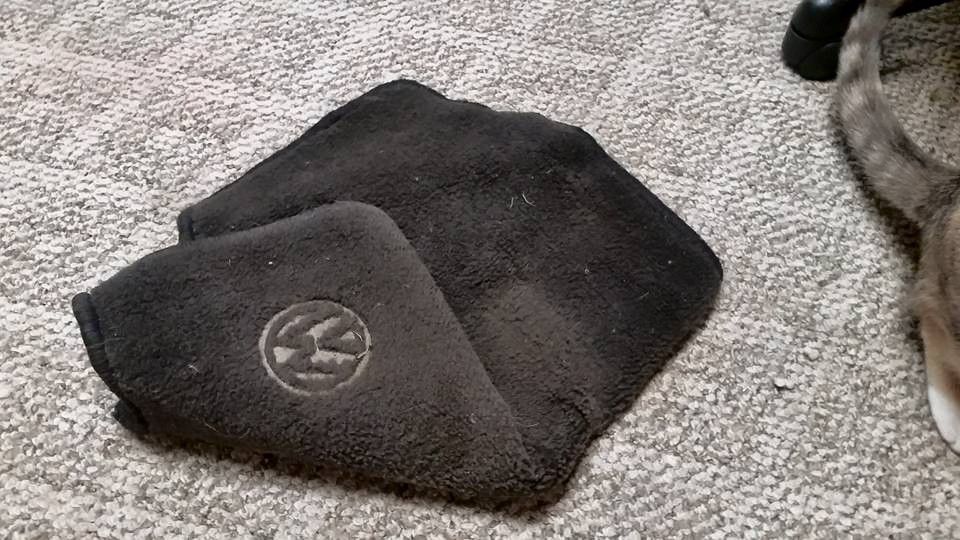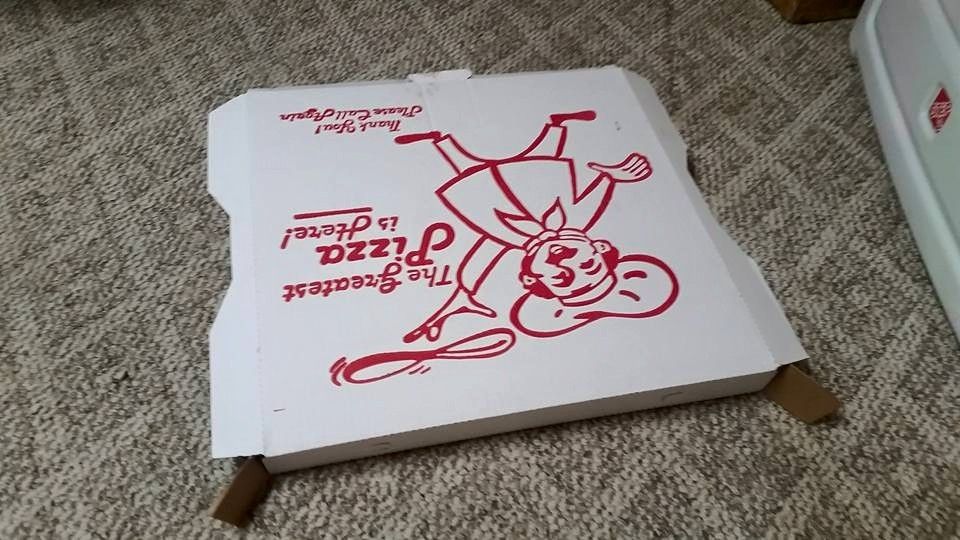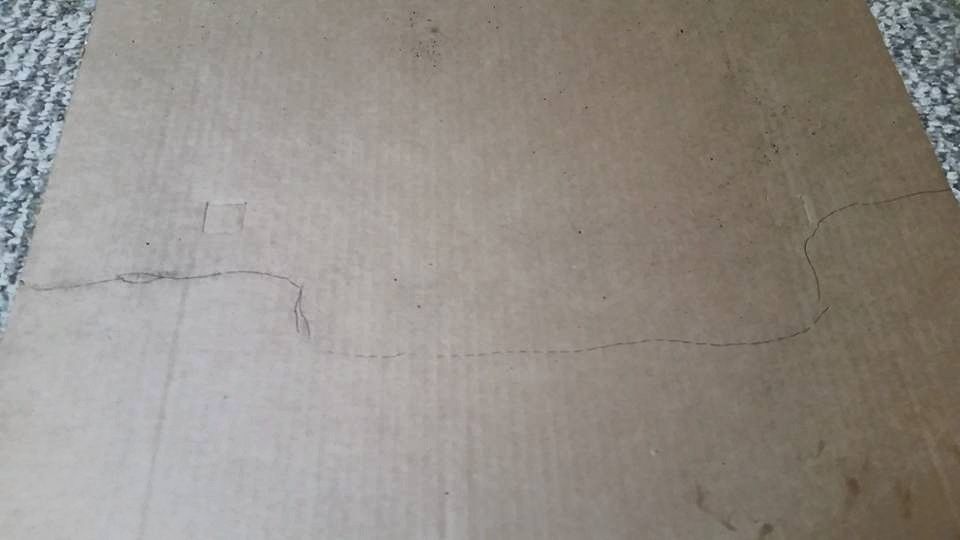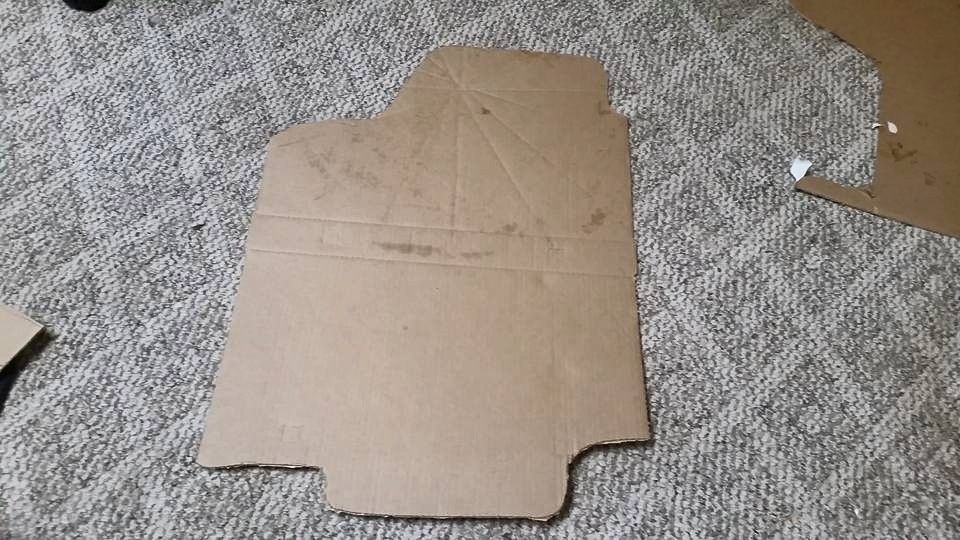 Help from my ferret. Lol.
I used M3 spray adhesive, same stuff you would use to repair your headliner or something like that. I used my kids table to weigh it down until it dried.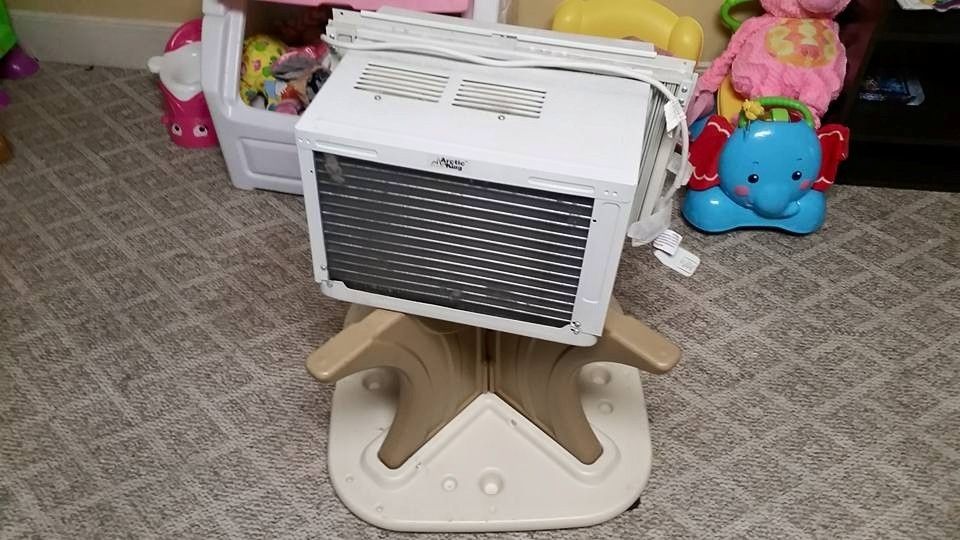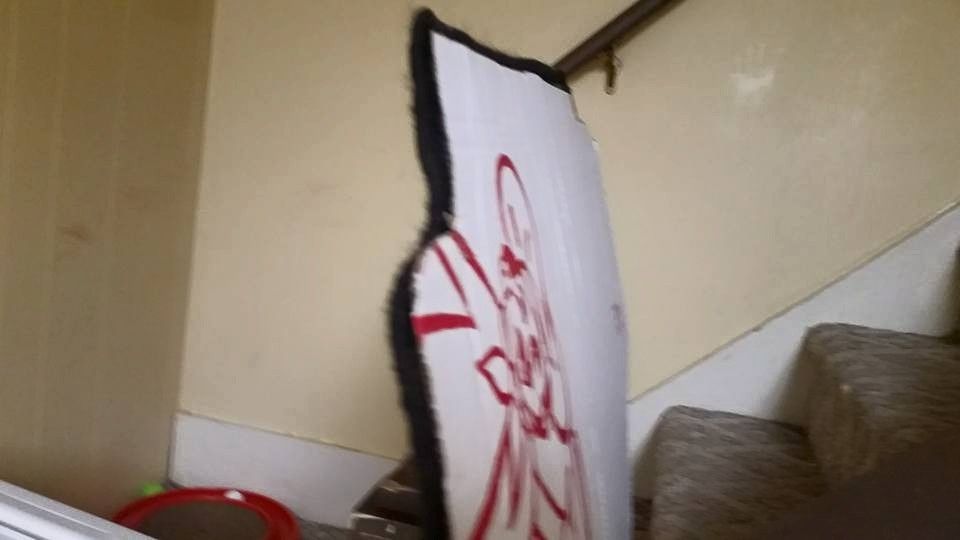 And there you have it! Quick, easy, efficient.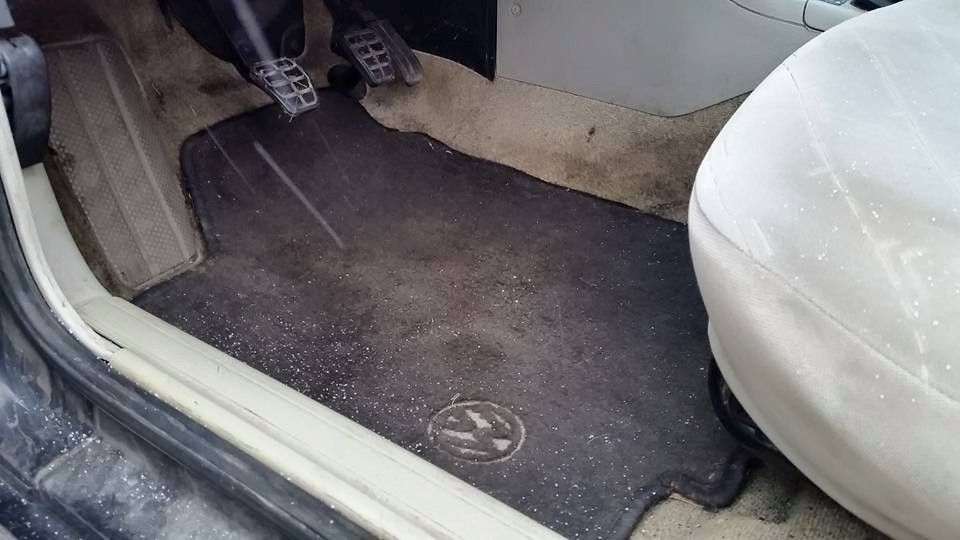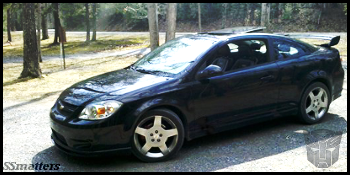 FINALLY. After having my coilovers for 2 years, I got them put on. One of my best friends got a job at a Nissan dealership in Pittsburgh a few years back and he worked his way up to a mechanic. His boss was awesome enough to let us use the garage to work on my car. It was ridiculously easy and only took us about an hour and a half to install all 4 and another 30 minutes to take back off all of the rims to lower the car more and get them all even. Having hydraulic lifts, air guns, any tool you could possibly want, and an alignment machine at our disposal is something I could definitely get used to. Haha. Buddy even got me some new winter wiper blades and I didn't have to pay for any of it. On with the @!#$ty cell phone pics!
On the Rack before installing: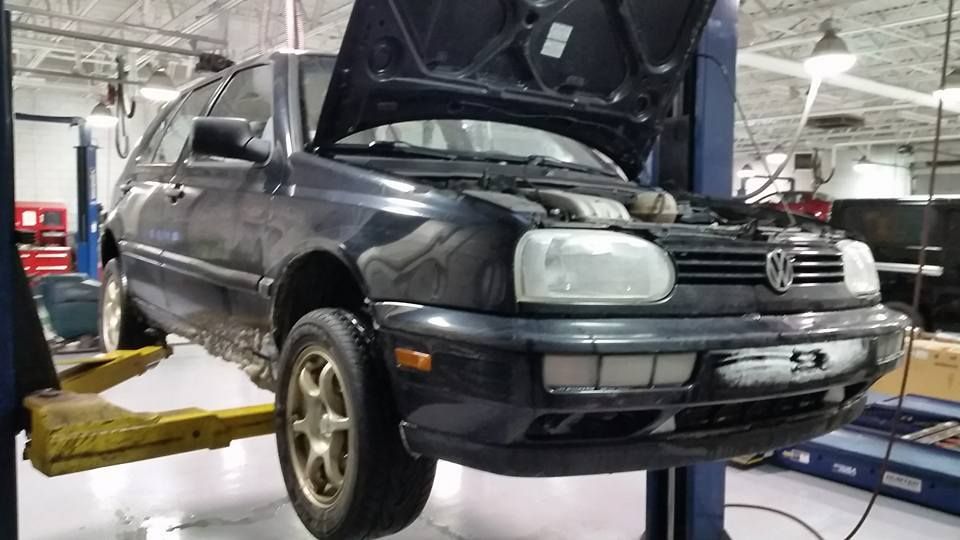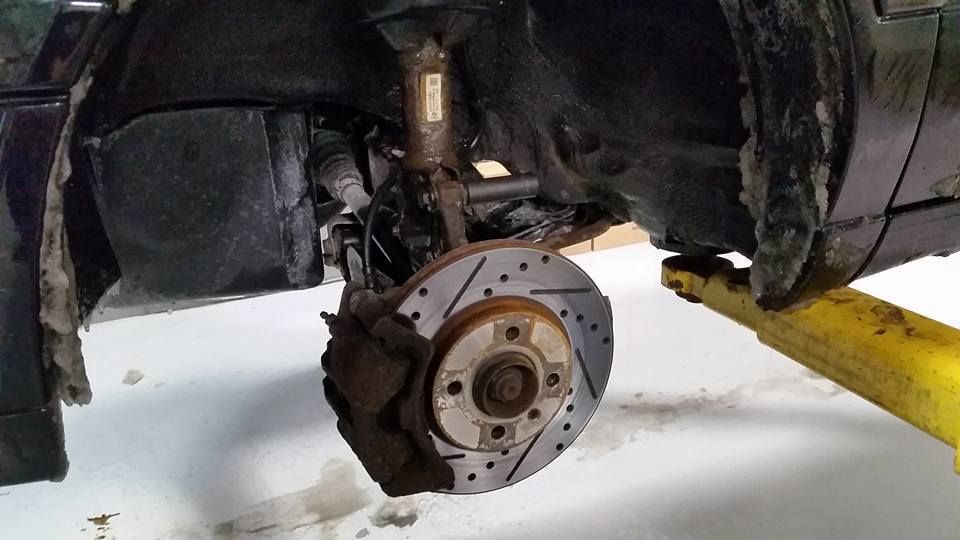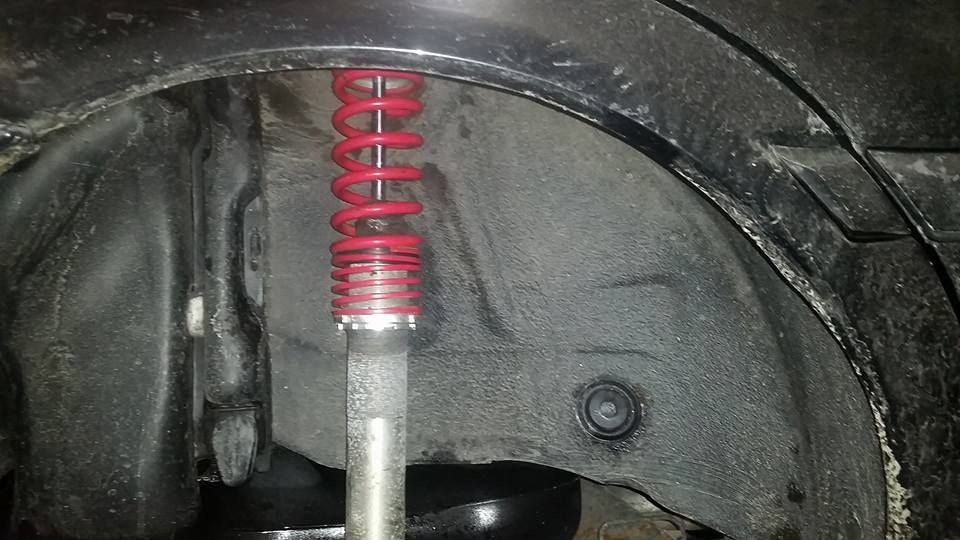 After: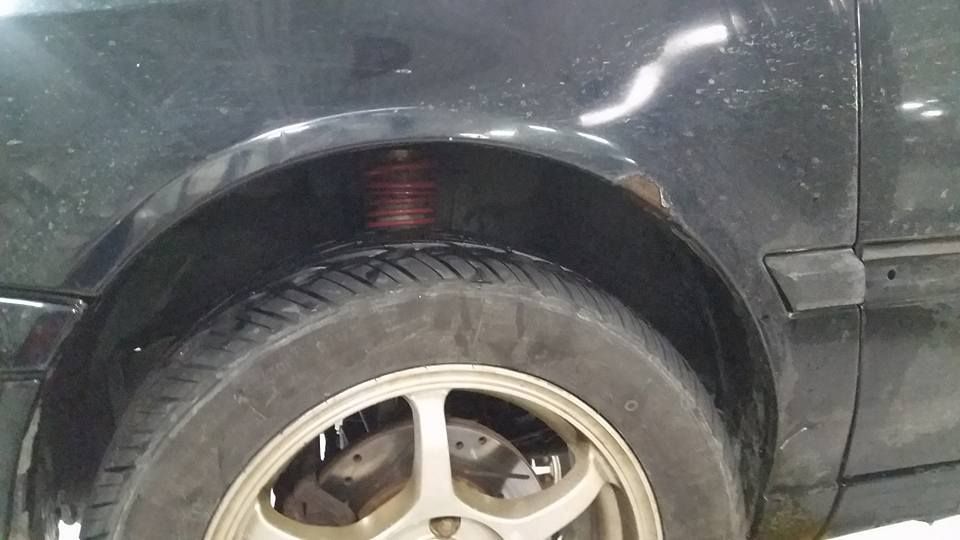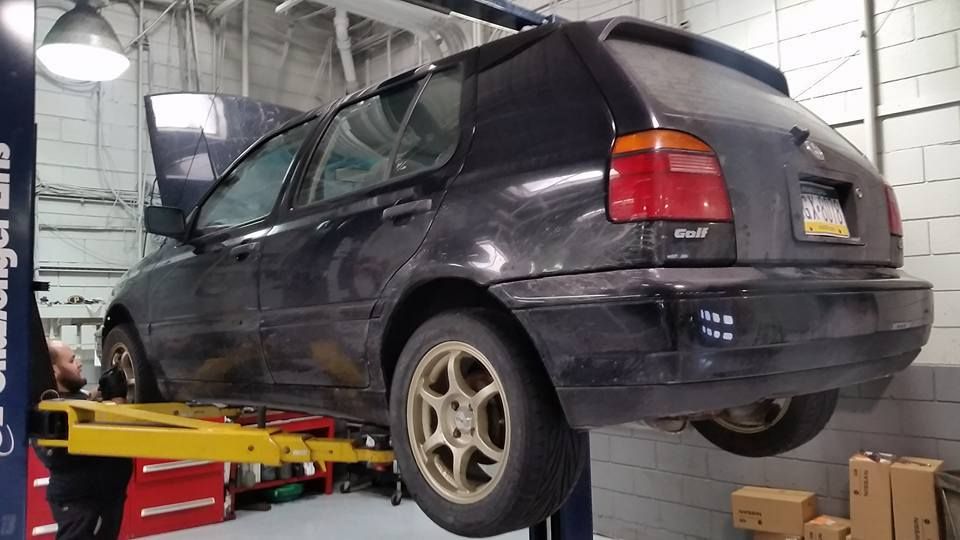 $90k alignment machine to play with: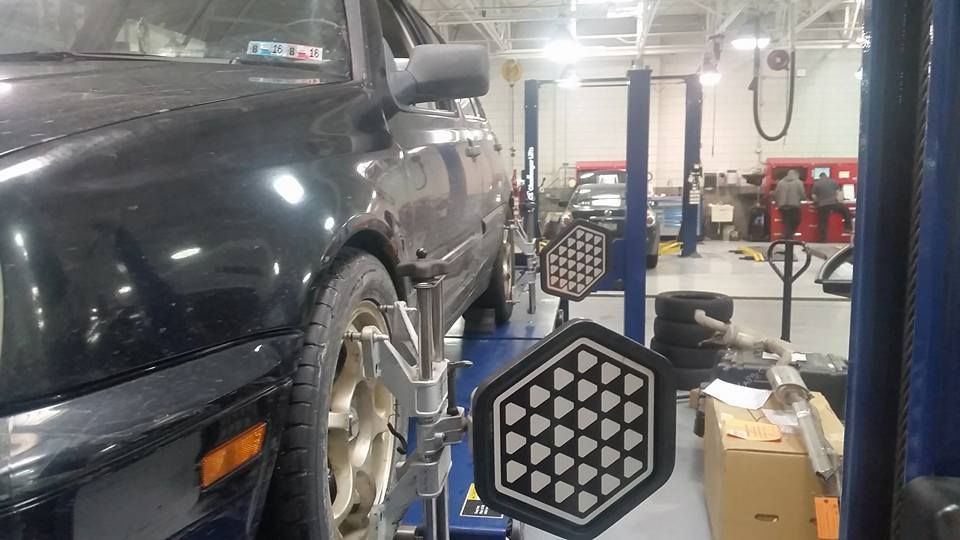 (Probably shows the ride height best)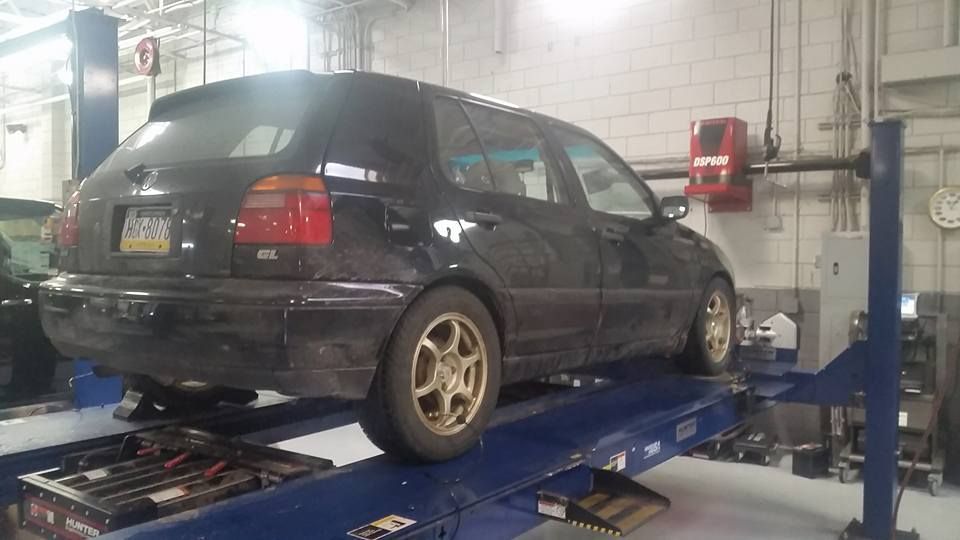 Biggest rust hole underneath: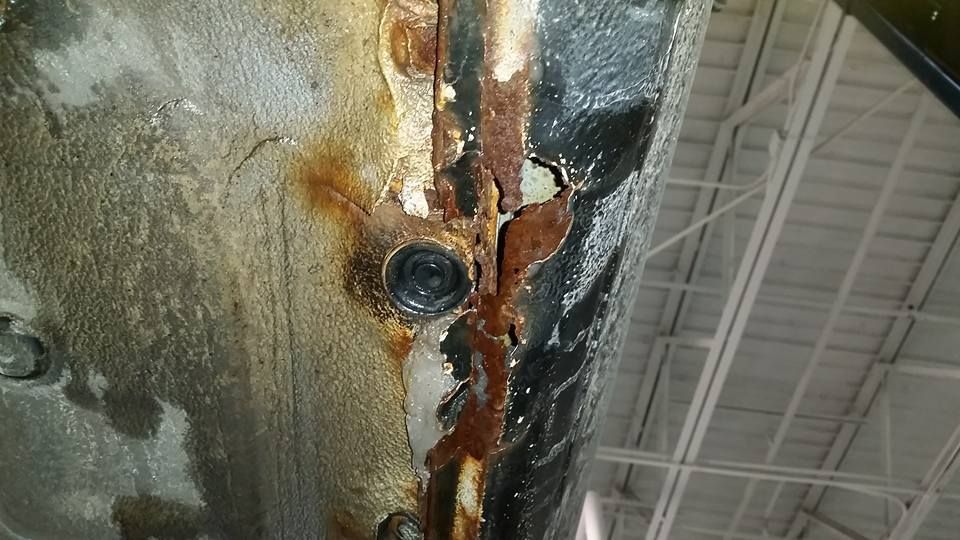 Looking at the car there isn't too much rust other than the wheel well(as pictured) and a few bubbles on the hatch(really common on these) but under the running boards is a different story, and has two holes and a few spots that may become holes soon. The guy I bought it off of had new floor boards welded in, or I'm sure they would be shot too. Frame and subframe looks great though. I like how the car sits now, but next spring I am going to be dropping it a good bit more. I got the coilovers super cheap off of a guy who had them on his Jetta for only 200 miles, so I assumed it was going to ride like @!#$ but I was WRONG. It rides just as good as stock, if not better. I am REALLY happy about how this thing is handling with the coilovers and the 225 width tires. Coilovers - $200 Drilled/Slotted rotors with ceramic pads - $80 Konig Rims - $200 Tires for rims - (2) $60 Each = $600. This is truly a budget build haha.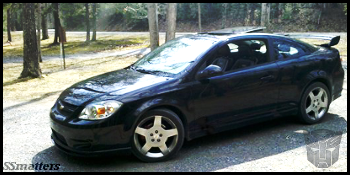 I ordered one of the things on my list of things I want last night that I got for a steal and a pair of halogen headlight bulbs. I also forgot to put a muffler on my list of things I need. It has the original muffler on it and though it doesn't have any holes the outer shell is starting to separate. There is a cat back system on ebay for $100 that I'll be picking up once income tax rolls around. I know, I know. EBay junk blah blah. I had ebay graders and mufflers on my sunfire for years without issue, and they just fit the budget.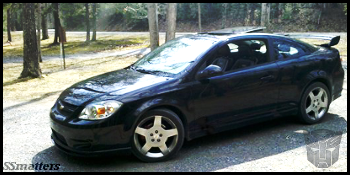 Love it when parts come early! Installed my roof rack and my shorty carbon fiber antenna. The crappy day made this filter look pretty cool so I took a few extra pictures.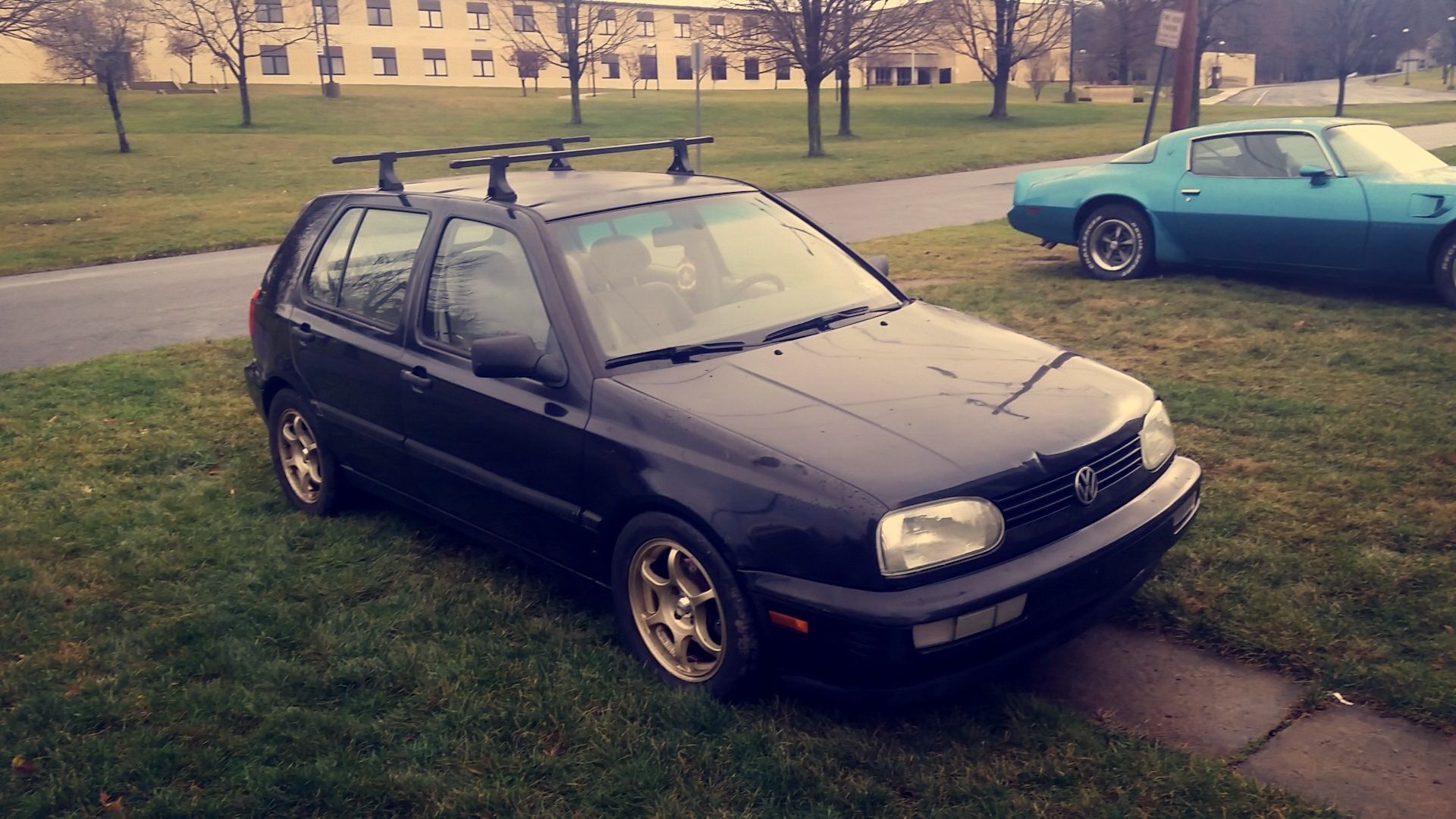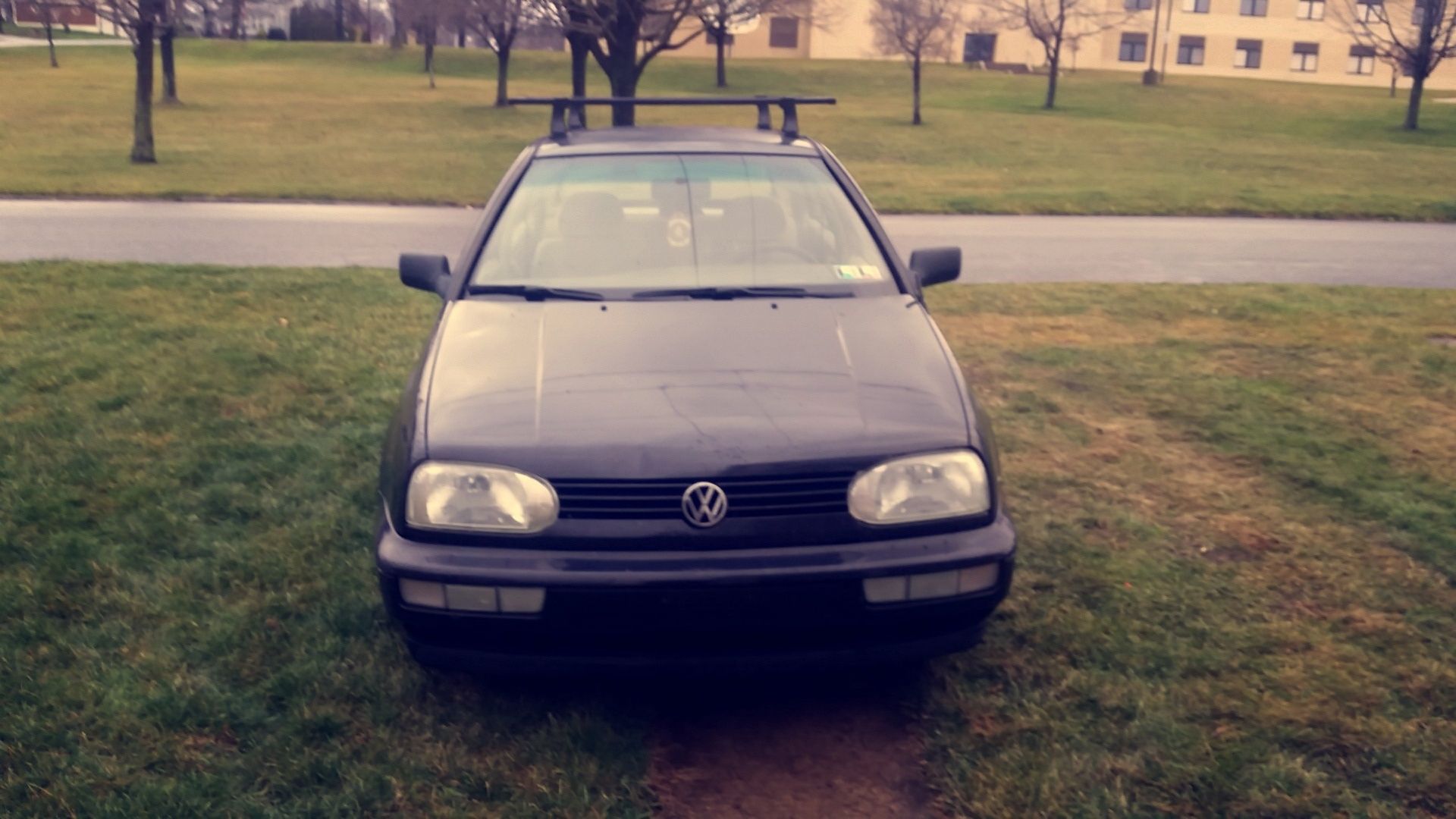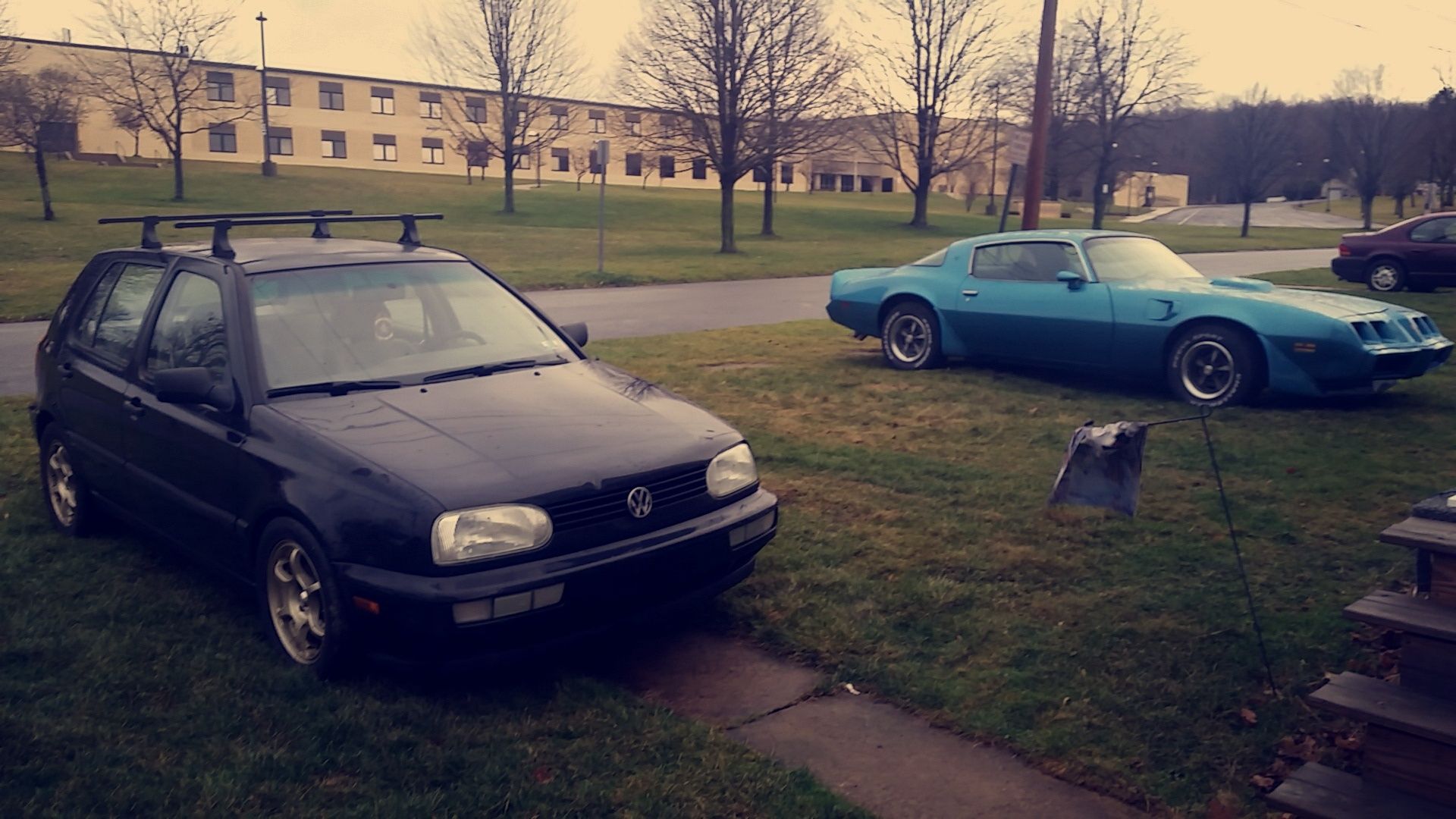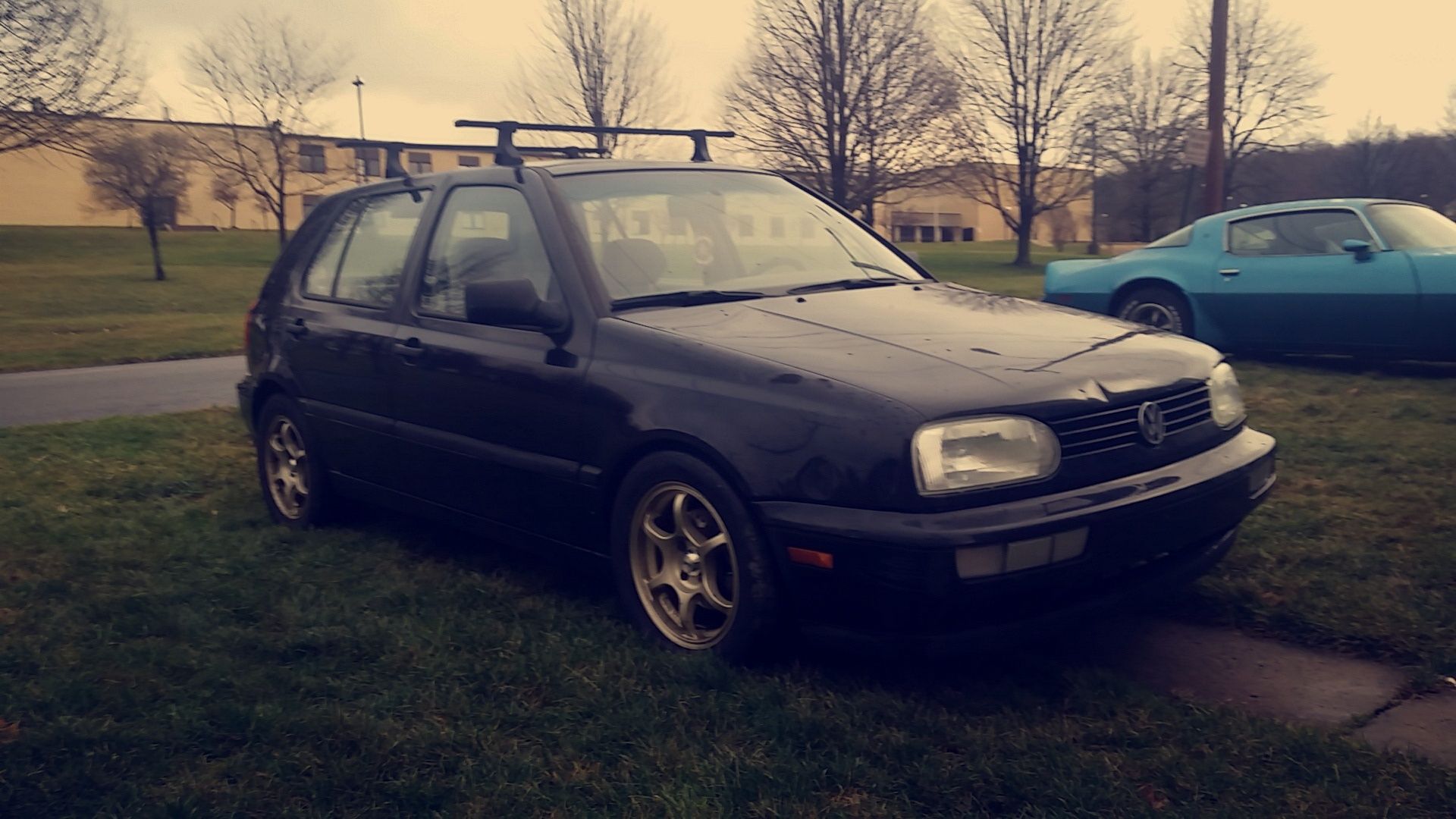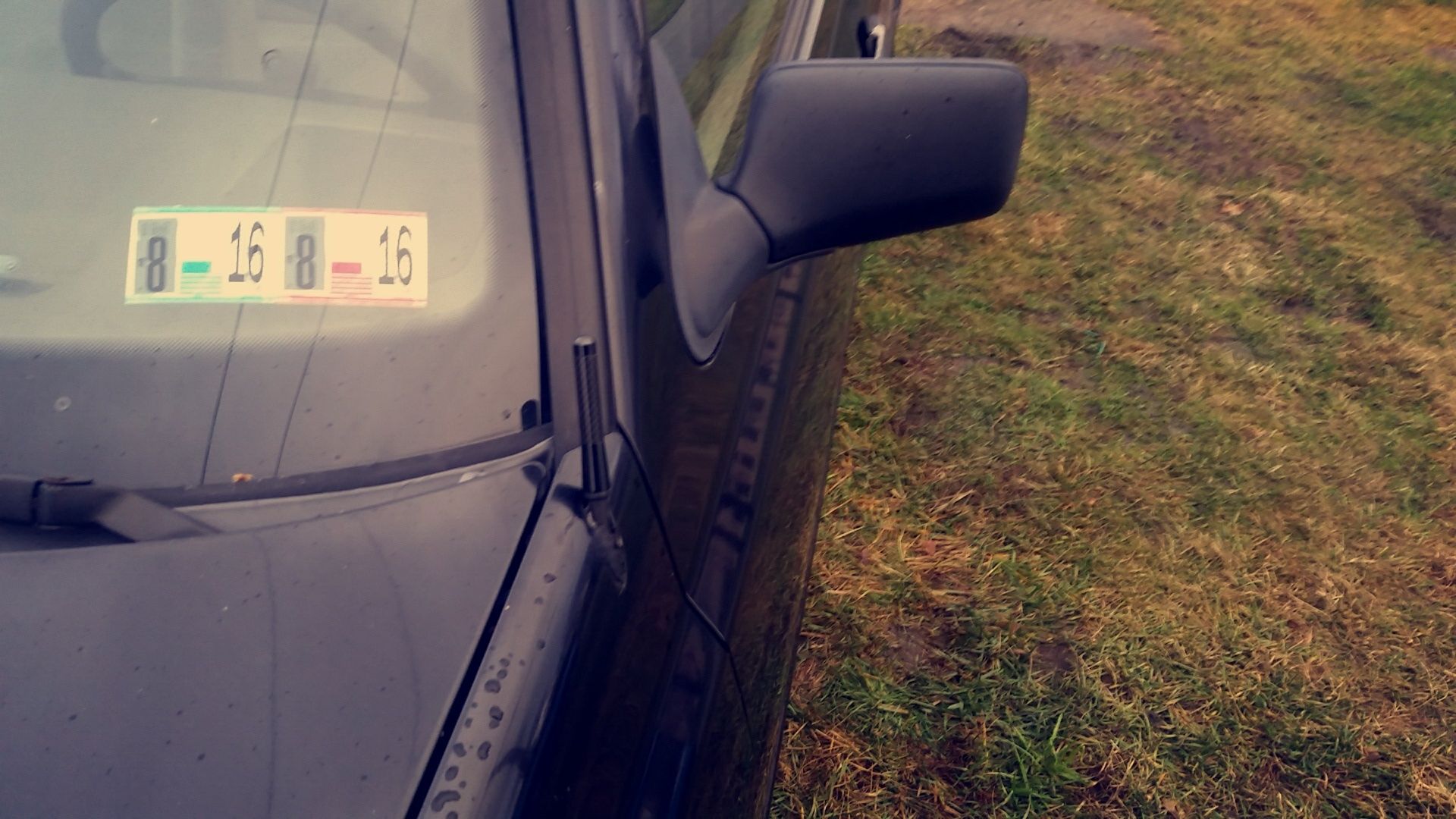 I just got back from spending a week at a beach house in VA Beach and spotted this clean skyline at Wal Mart down there.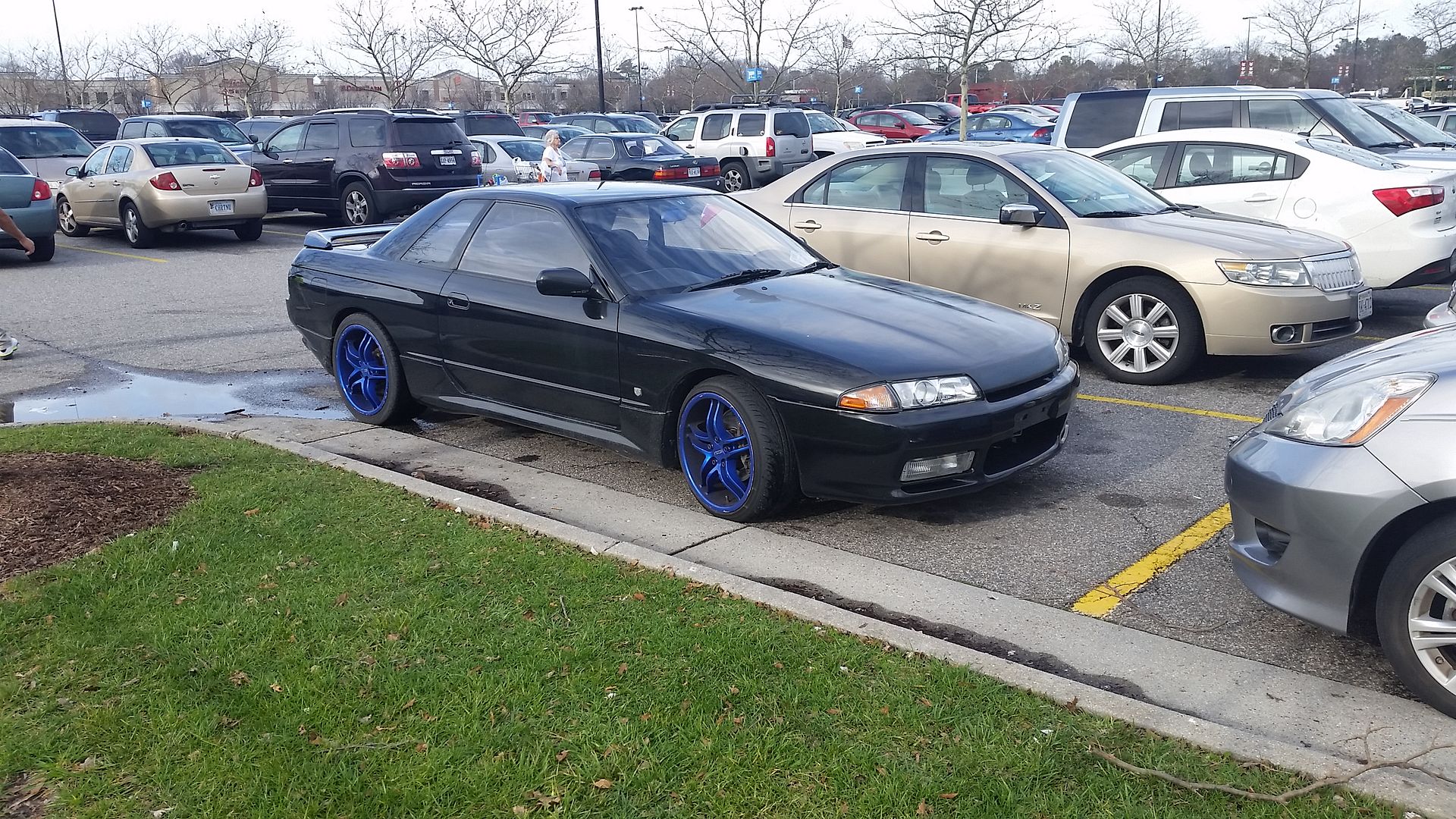 Tint will really wrap the look up nicely I think, and more low in the spring. Jetta front end swap with euro fog lights is a dream, but who knows if it'll ever happen.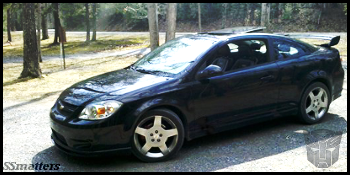 The car has been having an issue with starting once it starts getting warm outside. I have changed the battery,starter, and solenoid. I just ordered an ignition cylinder because it can be nothing else.
I installed a cat back exhaust and it sounds great.