Bought a 98 Grand Prix daytona 500 edition, with a sunroof earlier today. Body isnt in too bad of shape, but needs a bit of mechanical work. just read up that 200 of these were made with sunroofs. Not sure if i should still strip it & molest it for my cavalier swap. Been looking for this year GTP for awhile now and scored it for the right price, just dont know if il come across another anytime soon. Opinions?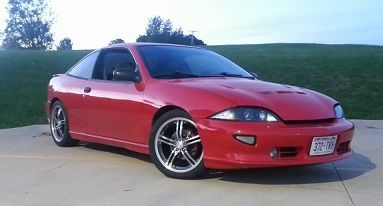 "If I'm not back in 5 minutes...just wait longer"
If the car is nice I would fix it and keep it. GTP's are much nicer than a cavalier IMO, no interior rattles, smoother riding, more hp, and more mod potential for the 3800sc. It's a lot of work and $ to swap a 3800 in a cavalier I would just mod the GTP. I had a 99 regal gs and it was a better car in every way than my 02 ls sport.

yup its rare bird , i had a non sun roof 98 daytona
i do miss having , it ran low 13's