Since my car is probably totaled iv been looking around to see whats out there and those are the 2 i have my eye on....the 99 Gtp is 2500 Very clean, Fully loaded with 95k mi no problems.....the Sunfire is a 2000 Gt seems to be clean and runs good and is also 2500.......just not to sure..i like the power the gtp would have but i also wouldnt mind having the sunfire just because they arnt so easy to find...
Did you just say Sunfires are hard to find? Come to Michigan... they're everywhere.

I'd go for the GTP.





________________________________________.
Still not low enough for a signature.


no i meant 00-02 gts are hard to find..
I had a 97 GTP. I miss it. It's so hard for me not to buy another one.
The GTP will not disappoint. Especially with a couple exhaust upgrades, tune, and a pulley.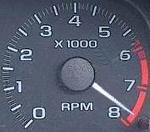 i find it amusing that SHOoff has nothing better to do but follow me around & be an unhelpful dick in even cross-forum. - Jon Mick
Yea i hear ya..my dad has a 04 gt1 and it has alot of power i can barely imagine the 40 extra hp ontop of that ..im also leaning towards the GTP at this point i believe i may have out grown the ol 2.2...but this is my second jbody and i severely missed my 1st 1 (first car)......But i should know how much ins. money imas get this afternoon so that will be the deciding factor on if i get it or not
One downside is premium when you fill up. I mostly ran mine on regular and it did alright and didn't seem to act up. But the times that I ran the tank real empty and refilled with premium, you could tell the difference.
Only problems I really had was that it would lose the bearing in idler pulleys. The plastic pulley would break off, and leave the s/c belt hanging in there. Not a hard fix, but really irritating. That, and the time the engine caught on fire (they ended up making a recall). But keep an eye on the front valve cover gasket for that. If you see any signs of leaking, change it ASAP.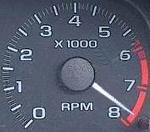 i find it amusing that SHOoff has nothing better to do but follow me around & be an unhelpful dick in even cross-forum. - Jon Mick
yea..like i said before.. i think iv out grown the 2.2..im ready to step it up....if anything ill either end up with a 2.4 or eco....id love to have a gtp tho...
If it's the Sunfire GT you posted the link for in your other thread, I'd pass. It looks like it may have been in an accident because the front end is screwed up and it looks kind of rough all over, plus it has tan interior *yuck*.
gtp or regal gs x1000000 over a j body.

They're just nicer and more powerful cars in every way over a j body

I went from an 02 ls sport 5 speed to a gs and don't miss the cav at all.

If you're stuck on a j body I'd go with that 00 z24 5 spd convertible in the other post. It's a very hard to find car I looked for years for a 00 z24 5 spd convertible in a decent color combo and came up empty handed.