Hey guys,

Not new here just new to posting and getting to know the community. Anyways my j body is sitting in my backyard gutted. I have like 2 months to get the thing running. anyways i wanna meet up with some of you guys when i get it running and go to bashes and what not. but i may need some help getting back together anyways if your up for helping out just getting it done faster or helpinig me with things i cant figure out or help me improve my skills whatever.

Just hit me up 817 503 3302 i live in the euless area off of GLADE and 360 have seen like 3 or 4 nice j's within a block of me not sure if they belong to the forums tho.

seen a 03 blk sedan with black n red rims... thats me. i work in bedford on norwood.... i could give you a hand but my skills are very limited

Hi there fellow j-bodian... Im Yolie. Im located not to far from you. During the week, I kick back at my moms over in North Ft Worth. During the weekends, I kick it back old skool at my place off H-360 & I-30.
I dont have skillz, but I do have some knowledge. Not sure how I can assist, but perhaps holding wrench or something will help. Both my email and myspace are in my j-body profile.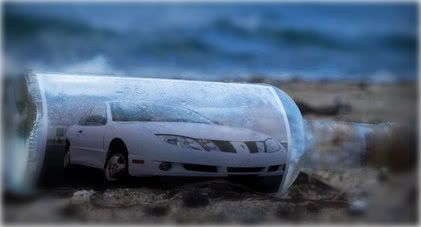 Wish I were closer to ya, Im a little more than a couple hours from ya.. Im tryin to get my cav back together before the bash next weekend!

Im in the dog house now. Im leaving for school march 22 moving up to Blairsville, PA. I really need some help with this i cant get my engine to fire up and i have to take my car to school. dosnt leave me much time. It turns over fine the timing is absolutely correct, but i cant figure out if shes sparkin or not.

Like i said i still live in euless really close to g-vine and bedford. any help is much appreciated and will be rewarded ill get beer order pizza whatever.

Ya know im gettin desperate here. shes just went under a rebuild so shes really clean inside and out. the wiring harness was redone and checked it works but i dont think shes sparkin at all. as of right now i dont have fuel lines on but ive used carb cleaner sprayed in the intake at the shop ive worked at and it always worked to fire it up.

Is there anyone that can help me???

my brother lives in henryville pa maybe he can help you out

Lol man i wish but i kinda need my car running to get to PA or else i would ask for sum help there. if i do get it running and make it up there and have some problems ill let you know but chances of that will be slim shell just sit for almost a year while im up there. with the exception of it being drivin to go fishing and whatnot on my weekends off of school.

and btw im going to wyotech im sure an instructor there could probably help me out or a fellow student. but i really appreciate the help really do. ill add you to friends just in case so i can keep in touch some what.