Okay i have a few things laying around that i want gone because im selling my cavalier very soon and wont have a car to put the parts on....
so heres what I have :
Internally wastegated T3T4 turbo
Ld9 Log manifold
Ground control coilovers (brand new)
Aluminum air struts for air ride setup
3 gal satin black air tank for air ride
Black housing headlight set (2000-02) (brand new)
eclipse 6" speakers
Pioneer 6" speakers and component set
Carbon Fiber fenders.. (need stripped and recleared 2000-02)
make me some offers the worst i can say is no...
If you would like to see pictures of anything or want more details just email me
kurtjohnson1987@yahoo.com
pmed


RIP Cpl Derek Kerns And Cpl Robby Reyes
24th MEU VMM-261 (REIN) V22 Crewchiefs
11 April 2012 Morocco (African Lion)

cf fenders and black headlights are pending sale..
Coilovers now pending sale as well
how about ur hood?

MP-62 Intercooled 2.9" Pulley
I pmed you about the headlights.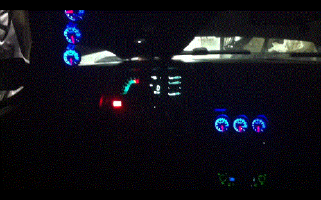 On the inside my car looks like a fighter jet.
Tyler Wichers wrote:

how about ur hood?
ive got somebody looking at buying my car with the hood because i dont have a matching colored hood to go on it at the moment
Still waiting on the response for the headlights... If that falls through Rob has next dibs
Still working on shipping price for the fenders
And coilovers are awaiting response
Finally selling the Cav huh Kurt? What are you getting as a replacement?
I've got a 2006 eclipse... So far I've owned every generation... But the 3G is my favorite.. Yes the cavalier is finally going bye bye.. I'm sad about it but I've had it for a long time and it was time for something new
Another Eclipse huh? Convertible or no? I hear ya there! I miss my Sunfires sometimes, but I couldn't be any happier with the Vibe.
Hard top this time. 2006 eclipse gt 6 SPD, 3.8 v6 Has black cloth interior like 5% tint that I hate because I can't see.
LOL! Take the tint off and have it re-tinted to 35% all around silly boy! What color is the exterior?