Nope for sale only, you want you buy, i have no intention on giving up my suppliers info, so im going the fu$k off and the info goes with me.

For somebody who is coming onto this site trying to sell something, you are doing a very very poor job of it Stablevelocity.

You are saying you have achieved something, but refuse to show a picture of it. How do you expect to get a sale?

People who have been around here a long time and know suspension geometry are asking you to show at least SOME photos of this setup. That's pretty standard practice.

Also - if that Kijiji ad is the only way you are advertising yourself, you aren't going to do well in the business world. That ad is terrible, poorly worded and frankly it looks like an uneducated person put it together to try to scam people.

If you want to be successful try to ACT PROFESSIONAL, show some photos of what you have come up with, and don't write posts and ads like a 14 year old kid with a crayon. You would be VERY surprised how far tact and poise will take you when it comes to selling an idea or a product - we have flocked to OEM because he shows us his innovations, shows us how he makes them, and is willing to answer any and all questions regarding the product as well as take suggestions. Perhaps you should look at some of his threads and take heed.

With that said, giving up this easily on your "market" tells me how confident you are in your product... and again, that doesn't come off very well.

Smarten up.

-Chris-



-Sweetness-
-Turbocharged-
Slowly but surely may some day win this race...

I didn't give up and no i wont give info for free, and who gives a fhuck any ways, if i don't share that's fine with me, I'm not losing out any, here any one else have any thing to add feel free to tell me how to delete my profile from this site and you all can have fun talking to 1 another, while I'm enjoying my 5speed all wheel drive j body hows that, now how do i delete my profile smart ass's

I dont recall asking for part numbers and supplier numbers...

Just pics. Thats it..just pics or videos of this actually done.

You cant sell something without proof. Im not going to send you a pile of my money cause you SAY you have done something.

Think of it this way...."I have some magic beans..no really they are magic......just trust me." Would you buy those beans sight unseen? Think not

A simple undercarage shot would prove your point...no need to tell us who supplies what. But because you won't do that, I guess I won't have to show pics of the space shuttle I built from recycled condoms and whale forskin. But if your serious about landing on a sea of cheese send 2500 peso's to my uncle Hakeeme of Sumunda and they I'll share the details on how this works.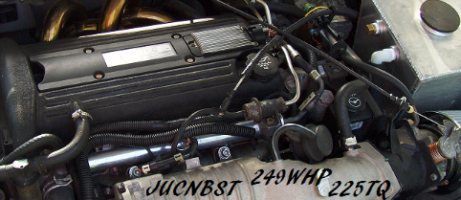 great coming to america reference!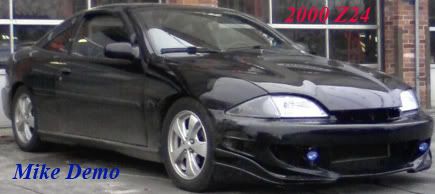 He sent me an email saying his account was deleted. I'll repost it when I'm not on my cell phone.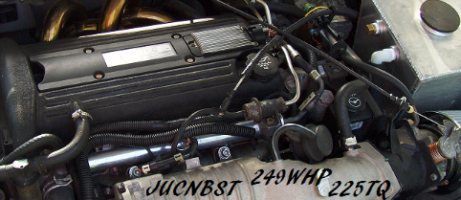 Hey guys I found a pic of his cavalier. Yup it's AWD alright

This has genuinely mad my night. What a tool... Pictures sell.
Oh how I miss the drama that is the JBO!!!
SPD RCR Z
-
'02 Z24
420whp
SLO GOAT
-
'04 GTO
305whp
RACER X
-
'78 Opel Kadett
W41 Swap

Its like hes trying to protect the secret of whats really in SPAM.
BTW its people.