Ztwenty4door wrote:

updates??? Im liking the custom work, but I personally liked it more when you had it more a bobber style before you tore it down when it was really low!... to me now it looks more streetfighter... non the less I like your skills so I will wait to see what happens.
i thought i wanted a "bobber" but after i built it.... i hated the way it rode. Had the 650 not blew up i would have changed the rear shock and respring the front forks and rode it for a while longer.
dirty bike
cut down and removed the 3 1 inch baffles and replaced with a single 2 inch peforated pipe and packing
slow progress, working on getting a house with a nice shop
what an amazing build.. I had the chance for a kz440 myself, for 400. but I was day slow getting the money and lost it to another customer. had I have your ideals, I wouldve robbed a few people for some money. by the end pictures, I couldnt even compare it to the original anymore, great fab work, interesting ideals. it looks way more modern then it is.

filling in gaps smoothing stuff
badge needs some clear, and the triple didn't texture like I wanted. It'll be redone
then changed my mind a bit
tore the engine out and started to do some cleanup
decided to change the tail a little... well a lot.
permenant solo bike
removes in one piece
sewed up my own seat cover
first time on a sewing machine, i was pretty proud
removeable brace, makes installing the lump much easier
cutting some slug much like these i made fer ma rollllll bar
tried this silver stanchion silver leg fork setup
i've finally settled on these forks, i'm planing to sand blast the fork legs and anodize them black. Make it look very sinister
Someone made me an offer on the engine i couldn't refuse. So i sold it.
HOWEVER i do have another engine i am putting in.
This one will be turbo. Using a gsxr1100(1127) and gt28r accompanied by gsxr1100(1052) carbs
hoping for some reliable HP in the 250whp range
some current pics
Sooooo.... whats going on with all this now? lol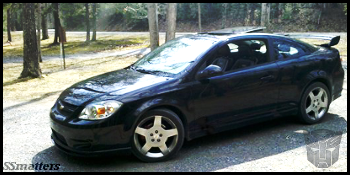 I have the engine broken down.
Ordered hayabusa pistons and rods (let's me achieve 8.5:1 good for boost)
orient express base spacer
ihi vf28 turbo from a subaru legacy
304 stainless for making a custom stainless manifold and plenum
AEM wide band o2 sensor ordered
DSM side mount intercooler
Won't be working on it for a bit i just bought a house that needs some attention