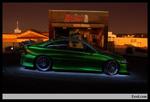 //Erod
erod
Location:
Youngstown, Ohio
Last Update:
Monday, May 31, 2010
Last Seen:
Thursday, January 28, 2016
Email:
unlisted
cavman
Another Bash committee member, great guy with a awesome supercharged (sometimes) :) Z-24. Also has a low alcohol tolerance....
timschilling
This guy has pretty much worked non-stop on the Annual J-Body Bashes for like the last 5 years straight, no way it would ever happen without him.
dave
Dave here runs the .org and puts more time and effort into it than anyone can understand. You rock Dave! :)
scottheflin
Heflin's a great guy.........cept when he gets drunk at the Bash, oy! hahah
jasmylee
Jason is a member of my club, Dreamwerks Tuning, and also a fellow J-Bash Committee member.....
wildweasel
Weasel is about the nicest Canadian I know, he must always be lit on Molson, eh, buddy? :D
quickcavz24
Cooper can't play bocce to save his life......hahahah
outkasted1
Karl was one of the original founders of Club J-Body, great guy.
grimreaperz24
Truly one of the first and most prominent boosters of the J-Body....
blumoon
Rocky attrac....oh, nevermind, I'm not mentioning strippers..anyhow, great guy, great car, that he needs to bring to the Bash from now on..
kenejs01
Joe's the second owner of the TRD Cavalier, after the freat Buzz, and he's making it DAMN FAST NOW!
brostan
Ben is a member of my club, Dreamwerks Tuning, and also a fellow J-Bash Committee member.....
cavramair
Mini-pig is a really weird.....er, really great dude.... :)
sixtyhitz
Sixty is a straight mack-daddy.....in his own mind anyhow. :D
uniquez24
Hellva nice guy, and only a pain in the ass when I have to watch him change his *WV Accent*TRANSMISSION*/WV Accent*
grandsport
Justin needs to wait till he's 21 to get into another strip club with me... hahahah
98cav
Eric gots da phat 4-dizzor in da hizzouse. hmm....ok then.........damn cold medicine
fdisklad
Wildman's in my club also, he's pretty....wellll......wild....hmm.
un4gvn
Herb's cool, he better change his wheels 'fore I whack him.
slammedfire
Nice guy, great car, and he does a good job gettin' the girlies nekkid. Yeah baby. :)
major
He's the man! great guy :)
kavky
He's crazy. Thats all I have to say. :)
rdg
The nicest 2nd Generation Cavalier there is, anywhere, period.
redcavy
This is one @!#$ hot sedan.
phatpontiac
Needs to quit pretending he's a friend just to use my garage. :D
spaceman
Steals all the wrong Toyota Cav parts....