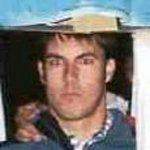 Craig Séman
planetcadillac
Location:
Charlotte, NC
Joined:
Friday, September 21, 2007
Last Update:
Tuesday, January 20, 2009
Email:
craig@cadillaccraftcenter.com
Web Page:
http://www.cadillaccraftcenter.com
1988 Chevrolet Cavalier Z24

About This Vehicle:


This car has been in our family since 1992 and I have driven it since I was 16. It has gone to high school with me, to college, up and down the east coast, been on numerous dates, job interviews, helped me move. Been decorated for Christmas, Halloween, used in parades. And everything else that one could imagine.

Body Style: Convertible
Color: Candy Apple Red
Engine: 3.1V6 from a Lumina
Transmission: Automatic
Interior: Charcoal Cloth
Purchase Date: 03/01/1992
Purchased From: Martin Chevrolet
Build Date: 05/1988


Manufacturer Options


Z24s were well equipped compared to a regular Cavalier. A/C
Power Windows
Power Locks
Bucket Seats
Digital Dash.


MODIFICATIONS

Engine:

Car is on its 2nd motor. Car now sports a 3.1 V6 out of a 1993 Chevy Lumina Euro. Its mostly stock with a cold air intake and premium replacement components. Chipped by WOT-TECH. 19lb. injectors. Oversized throttle body.

Suspension/Wheels/Brakes:

KYB GR-2 replacement shocks and struts all around. Eibach Pro-Kit lowered. 215/40/17 Falken on 17" Sukodo 10 rims. Red poly bushings all around. Strut bar front and back. Additional support bracing.

Interior:

All stock. The factory Lear Siegler seats are in excellent shape so they will remain. Otherwise I replaced the black carpet once.

Exterior:

Car has had 3 paint jobs
original color
one repaint in original color
and a third paint to WA8743 GM#74 Flame Red Poly same as the Pontiac GTA and other cars. Otherwise car is stock with factory ground effects.

Audio:

Pioneer CD player with remote control and detachable face. Pioneer speakers.

Miscellaneous:

Hurt Shifter Console in place of stock unit.

Future:

Maybe updated Phase II trunk spoiler one day.