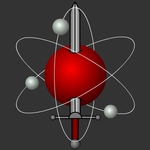 Jim Tapp
protonus
Location:
Rochester, NY
Last Update:
Monday, February 29, 2016
Last Seen:
Thursday, March 17, 2016
Email:
j-body@protonus.ws
Web Page:
http://protonus.ws
thedaubman
Dauber will forever be the J-chat Whore
onephatse
Don't make me get out the Giant-Step-Off-O'-Spatula!
bkz24
Another rochester J I know
burnedz
Someday I hope to have a 3-way with Dauber and this man. Until then, check out his friends list and notice i'm his only friend.
ylwlssprt
Ray had to be gay and change his name from BlackCavZ24 so i'm keeping his old name in my list to piss him off.
zliner89
I like convertible 2nd gens... And cars with "interesting" features
badz24
Again with the 87 goodness ;-)
beanerzz
Meet the most awesome woman in Buffalo... ;-)