Excuse me if I seem not to be surprised that Jay Leno hasn't picked up this rare gem for his collection.
LOL!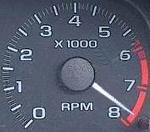 i find it amusing that SHOoff has nothing better to do but follow me around & be an unhelpful dick in even cross-forum. - Jon Mick
That's awesome! I'd love to see one in good shape.

Had something like this for sale by me about a year ago. Took some pics of it too:
I personally like this one better, but I love these cob-job make-shift pick-ups. But then again, I am redneck like that.
"I am selling it because I am starting to have trouble getting in and out of it."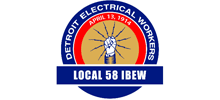 Hrmmm, I should turn my wagon into one of those haggerd pieces of crap!

M62, 42's, ZZP 3", ZZP S3 H/E
214whp 190wtq
I was expecting much much worse

I <3 JGM
I think bigfoot is blurry,
that's the problem. It's not the photographer's fault. Bigfoot is blurry. And that's extra
scary to me. There's a large, out-of-focus monster, roaming the countryside.
"Run! He's fuzzy!" "Get outta here!"


In Loving Memory of Phil Martin December 14 2005
Imagine if it would have been properly done, it would be a pretty unique and useful car!

If I were a competent body man, I would try it with an old beater. I say someone here good with bodywork should try it!

Currently #4 in Ecotec Forced Induction horsepower ratings. 505.8 WHP 414WTQ!!!
Currently 3rd quickest Ecotec on the .org - 10.949 @ 131.50 MPH!!!
Too bad it's such a rustbucket... it probably cost him more to list on Ebay than it's worth!