Well I had a Sunfire and blew a head gasket twice and may have a chance to get a 97 Cavalier and miss the mpg's I got with the Sunfire (35mpg) But wanted to know if anyone has ever come up with a way to make the 2.2 last longer without blowing the head gasket, 2 lifted Explorers and 1 stock just aint cutting it for gas mileage anymore need to get a car again

Thanks folks.
1996 Explorer XLT 4X4 Lifted on 33's
2000 Sunfire 2.2L Auto stock'ish
make sure you have a good flat mating surface on the head. I like the fel-pro replacement head gasket. Better than the stock POS one in my opinion. I am sure you know how to replace it, but follow everything to a tee. Torque specs and even the 90 degree turn as well. I also use the replacement fel-pro head bolts. If it is not blown, drive it nicely. I would also recommend a new thermostat and pcv valve replacement if you get it. I personally would do all this if needing or not needing a head gasket. I had a 1996 2.2 and it is still going on it's felpro gasket and not a problem. almost 8 years now, Not sure of the miles, but it is a daily driver
yep, fel-pro gaskets, proper torque specs, and for the love of all that is holy, new hardware. make sure the block is clean enough to eat off of and the head is flat as flat. KEEP COOLANT IN THE HEAD. head gets one air bubble, you get a hot spot and poof, head changes shape and bye bye gasket.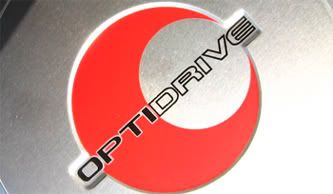 JBO Stickers! Get yours today!