i just bought this 2000 z24 convertible tonight, going to pick it up wednesday, its going to get an ecotec over the winter, i cant wait to get it!!
the vert

Happy Birthday bud. Your welcome.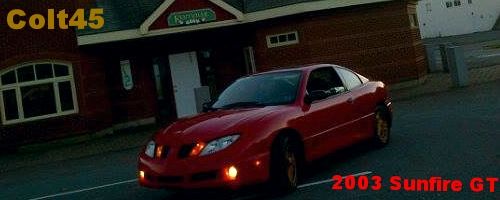 My car used to look like that... 'sniff... a long, long time ago!
Verts are fun.. you'll enjoy, I'm sure of it.
sweet good deal too!

I am looking for struts for my newly aquired Eibach pro-kit performance coils, If anybody has some?

ditch the sedan.... daily the coupe and do up the droptop!

but that gap kills me
Oh she'll be lowered come spring, I'm not gonna put coil overs on it though, one dumped car that drives like a tank is enough for me haha, just some good drop springs will be good

No way! I was just looking at that last night! Too far away for me. Nice buy.
haha, as soon as colton showed me the ad i was in love with the car, i had to buy it lol

I wanted it, but wasn't prepared to trailer it across half the province haha.
haha, i have plans for it, just gotta get it home first before the day dreaming starts

Ill definitely know you in New Glasgow with that.
unfortunatly bud, things didnt work out and i wont be up that way anymore

Got the vert and I'm on my way home wwith it, ill have pics when I get home