I'm going to be picking up some exterior pieces from a 1996 Z24. That's all that we talked about on the phone. That got me to thinking, what else can I get that would easily transfer over the 1996 2.2? Will the FE2 sway bars require any modification, more specifically adding the rear? Are the z24 seats an upgrade?

Any suspension part will work and any interior piece will swap over. The earlier seats (ie. 1995-1997ish) all were the same for the most part. I know the later years had rubber head rests on the bases. The only big differences between the z24 and the base cavs were the motors, bumpers, rims, struts, front sway bar, and 16 inch rims. (15 inch rims on convertible) Also... I think all Z24's had a tachometer... but don't quote me on that. lol. Also... 1997 and up had seat belt holders on the headrests... If you have a coupe... then I suggest getting those. Makes reaching for the belt 10 times easier. lol.
Struts were the same, and even if they weren't, they'd be blown by now. Front bar, if you already have it, is the same as well. Rear trailing arm brace isn't worth the effort.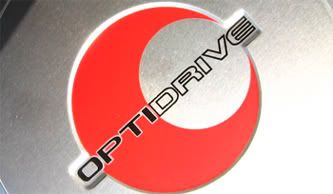 JBO Stickers! Get yours today!
Thanks for the replies. It was just the info i needed.

Rodney