Not sure exactly where to post this or if ill even get help but here goes nothin...

My 96 z24 is acting completely messed up. Start the car idles at 2500 rpm take off in it and won't shift until 5500 rpms no matter what. When driving it shows a constant 10 on the wideband step into maybe gets a little past 12. Throws codes for cam sensor and upstream 02 but always has. Anyone got any idea on what to do?

well, first things first, you gotta get all the codes off. so get urself a new o2 sensor, and figure out whats going on with the cam sensor. once you have done those things it'd be a bit easier to dianose.
whats the IAT sensor doing? i know when ive ever forgotten to plug it in the automatic tweaks out and hates it.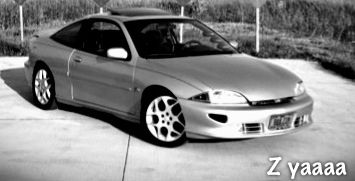 M45/OS crank/2.4 snout. It's nice to be injected but I love being blown!