Many of you may remember my 3800 sunfire project. I got busy and put it on hold. I have recently run across a few mid engine DIY's and they are pretty neat.
I am seriously considering making the sunfire a mid engine. It would improve the balance of the car and would be fun too.

Anybody have any thoughts on this?

I plan on using a front end out of a donor and welding it under the rear of the sunfire. The balance would be roughly 45/55 instead of 63/37. I would lose the back seat, obviously. The radiator would go in the rear and the fual tank would go up front.

None of this is set in stone, but I would like to do it.

hahahahahahahahahaha



JBO since July 30, 2001

There aren't words to describe just how much of a bad idea that is,

I seriously think you should take a look at how a fiero is built and get some ideas.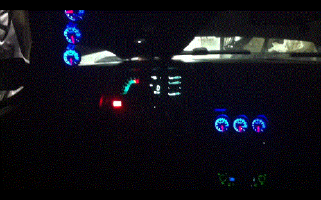 On the inside my car looks like a fighter jet.
Unless you just want a challenge or enjoy fabricating, the gain from all the effort isnt worth it IMO.