I saw this but supposedly for China only.
FU Tuning
Be me on jbo
See thread about cavalier being reborn
Get super excited
See link then photos
Dreams crushed

Somewhat disappointing. I really just want to see another sport compact coupe or roadster, I don't care what name is on it.
why does gm keep making impalas with new name plates

The Cavalier reminds me of the good old days.

Spike J wrote:

Chevy Revives Cavalier Nameplate


the quote about the beretta gtu.. if we only had that engine in a J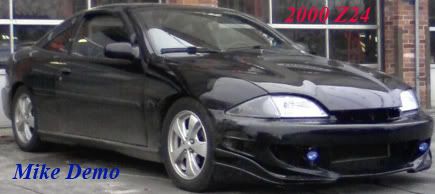 GM files to trademark the Cavalier name again.
Wonder if they are thinking of bringing it here to replace the Sonic, Spark and Cruze?

Well, two down one to go.....


http://www.autorentalandsales.com/images/2004Cavalier005.JPG

When will GM plan to relaunch the Cavalier?