hi all,
new to the forums and looking for some info for my buddy so we can fix his car. He has a 2001 cavalier 2.4l 5 speed which blew a rod ( ive never heard a motor that runs and yet is so messed up in my life lol). i found a donor car for him which is a 2002 sunfire with a 2.4l 5 speed. Ive searched and cant find nothing so im wondering if there is anything different between these motors or is it just a straight swap. Also, just wondering if another other motor would be an easy swap if this one dont work out. Not looking for any gains or nothing, just to put a good running motor that is compatable. Oh yeah, the donor motor has a dead starter, is his cavalier one the same as the sunfire's? thanks

ron

The two cars you mentioned have the same drivetrain. So yes the motor from the 02 Sunfire will make a good donor.






nice, thanks, thats what i figured

wow.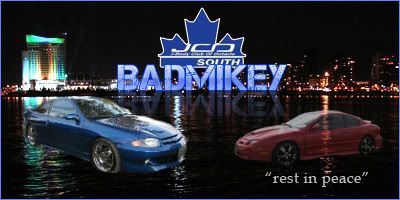 "If you have no clue what's going on... STFU!"
mike thompson wrote:

wow.
yup hit the nail on the head for sure, clearly he must have been searching a honda forum
JBO since July 30, 2001