Alrighty, since i'm here first I'll make sure to let you all know. I70 right around Dayton has a bunch of orange barrels. Traffic is kinda cramed in. I came off I75 and it was kinda rough getting squeezed into traffic. This is probably important for the JBOM guys as they'll be coming the same way. Once you get down I70 a ways though, it all clears up, and from that point to the hotel you shouldn't be seeing any more traffic.
Just be careful coming in, it'll get a bit rough there for a few minutes.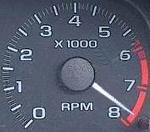 bah I'm used to it

I live within 10 mins of i-70 i-75
Z24 Cardomain Site
ll
ZQ8 Car Domain Site
you know how long its been like that.. I've been dating my (now wife) for 7 years and its been like that before then.
**changes are here**
Orange barrels are a normal occurance for those of us in Mi.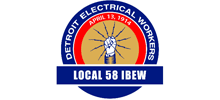 Too little too late for me, luckily I-70/75 was a LOT easier than I-495 in Mass.....
On the other hand....you have other fingers.

In my family we teach that boys have a God-stick and girls have a Shame Cave. -John Stewart
Visitor's Guide to Dayton, Ohio

1. You must learn to correctly pronounce the city name. It is Date ---uhn, "O-hi-o"

2. Forget the traffic rules you learned elsewhere. Dayton has its own version of traffic rules - the truck with the loudest exhaust goes next at a 4-way stop. The truck with the biggest tires goes after that.
The exception to the above is that blue haired ladies driving anything have the right of way anytime.

3. To find anything in Dayton, it is required that you know where the old Rikes, Rike's Kettering, and Mayor's Jewelers buildings were.

4. The morning rush hour is from 5:00am to 10:00 am. The evening rush hour is from 3:00 to 7:00pm. Friday's rush hour starts Thursday morning.

5. If you actually stop at a yellow light, you will be rear ended, cussed out and possibly shot.

6. You must know that Woodman Drive, Harshman Road, and Wright Brothers Parkway are the same road.

7. Construction is a permanent fixture in Dayton. The orange barrels are moved around in the middle of the night to make the next days' driving a bit more exciting.

8. Watch carefully for road hazards such as deer, skunks, dogs, barrels, cones, cows, horses, pot holes, cats, pieces of other cars, opossum, truck tires, raccoons, squirrels, rabbits, and crows or vultures
feeding on any of these items. Be careful of individuals scouring these items for possible usage as the main entrée on their dinner menu.

9. If someone actually has their turn signal on, wave them to the shoulder immediately to let them know it has been "accidentally activated".

10. The minimum acceptable speed on the Indy speedway (I-675) is 95 mph. Anything less is considered downright sissy. This is Dayton's version of NASCAR and the Indy 500.

11. Never honk at anyone. To do so, invites serious bodily injury.

12. If you are in the left lane, and only going 70 in a 55 zone .. you are considered a road hazard and will receive flashing lights and blaring horns from other drivers..

13. Ground clearance of at least 12 inches is recommended for city driving.

14. If it's 100 degrees, Thanksgiving must be next weekend.

15. If it's 10 degrees and sleeting/snowing, then there's a Festival going on SOMEWHERE in the Dayton area. (If you work at Wright-Patt, there's a 95% chance you'll have a firedrill)

Amen!!! On the way a back on I-70 I saw a piece of a fender in the middle of the road. Also we saw an Amphicar being trailered on a flatbed around the Newark area.

Currently #4 in Ecotec Forced Induction horsepower ratings. 505.8 WHP 414WTQ!!!
Currently 6th quickest Ecotec on the .org -12.453 @ 116.45 MPH!!!