I am interested in a ICS Titan head gasket however they list the bore for their head gaskets as 3.625".

Stock bore runs 90mm or 3.54331"

Anyone ever order one of these?


GMR has got nothing on this

Anyone know the exact thickness and bore of a stock head gasket?


GMR has got nothing on this

it's a head gasket, the openings are bigger than the cylinder bore by default

order the 3.625, it will be perfectly fine
2001 Alero LD9
583 whp / 600 ft-lb
thickness of a stocker is around .050. the bores are bigger because its made for a quad 4. they have 3.62" bores, whereas LD9 is 3.54".
tyler wichers ran one, no idea on how long though. and im pretty sure jason mcelvy tried one out on an engine engine stand motor or something of the sort...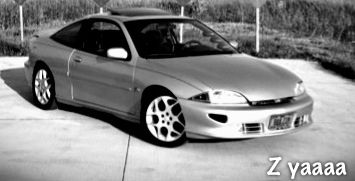 RIP silver car. You will be missed.
i did run it with no problem for around a year until my valves made love with the pistons!
i was running a ld9 block with a 086 head
I was pretty sure but just wanted to make sure. Also wanted to see if anyone has had experience with this particular head gasket. Thanks for the help.


GMR has got nothing on this