What is the mpg hit with stage1 cams I really like my build but I would like a little more top end. This is my commuter car I drive about 550 miles a week. Almost all hwy.
see ya!
Bigger exhaust would give you more top end then cams will.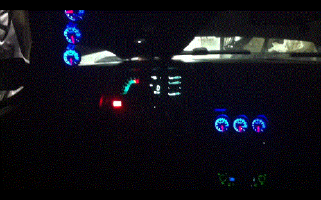 On the inside my car looks like a fighter jet.
Now after taking the header off and cutting the end of the collector off and hand blending the internal part and welding on a 2.5" v-band facing up a down pipe with a flex joint and another v-band at the collector. No leaks and wow she's alive and smooth. That pacesetter header collector needs alot of work to perform as intended. The stock down pipe was 2.25

see ya!