hello everyone thanks for taking the time to read my post. i recently joined the j bodies when purchased my 02 sunfire se coupe. it wasent my first pick but grew onto my car. i recently been trying to bring it up and as others want to raise performance. i have so far bought a cold air intake, magnaflow high flow cat and muffler along with a hp tune mainly to take off governer..also had bought a used header which started bringing new problems. when i installed header where the 4 to 1 flange connects it was to close to the cross beam where some of the oil lines run. my question is has anyone else had this problem and what should i do. my option im going with is just buying a new header but dont want same problem since this one came off a cavalier. with that being said all the headers ive seen for my 2.4 had a outlet of 2.25 and was wondering if i should make my exhuast 2.25 all the way back or if i go 2.5 after the header is that too big which will result in loss of power since original 2 inch. does anyone has any opinions please help and what headers are good to buy since was looking at some ebay ones. well thanks and help asap need to fix my problem.

What oil lines are you referring to?
If you have a 2.4 then you have no oil lines near the exhaust.
FU Tuning
Probably means power steering.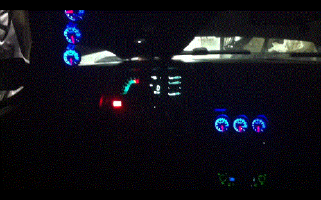 On the inside my car looks like a fighter jet.
The shift cables go under that area also. It will be fine.
FU Tuning
oh ok well thought they were oil lines but there the ones that goes across on thay bar that goes from side to side under the car by the torque mount. mt exhuast orginally didnt have a flex pipe but the header is bout 1.5 inches away from those lines and bar so when i floor it im afraid to hit it and break those lines... so what do ya think on what size of exhuast to use and any ideas what header.