so i was told by the ppl of ZZP themselfs that this kit:
KIT
would work in my 2005 cavalier 2.2 5 speed without issue and is a direct bolt on...this true? anyone get this kit? what about the PCM? who can program it n all that junk
kk thanks..nother question...the 2.2 in my 05 cavi.....is it a L61 engine or....what

Correct L61 is the engine code name.

You will definitely want to iron out the tuning detail before you jump in too deep. Either line up someone that can or be willing to make the (both time and money) investment into learning how to tune it. Definitely not a minor detail.
Andrew Cramer wrote:

Correct L61 is the engine code name.
Sorry, but... Isn't 2005 the final year the LN2 (2.2L/2200)?
Go beyond the "bolt-on".
Correction: 2002 LS SPORT was the only model offered with the L61 (just after Saturn offered the Ecotec L850 in their cars). I believe the 2002 LS SPORT Z24 came with the 2.4LD9. All other non top trim 2002 models had the LN2.
I agree with Yellowcav - get a tuner lined up, otherwise you'll just blow up your motor.
"FRIENDS DON'T LET FRIENDS DRIVE STOCK"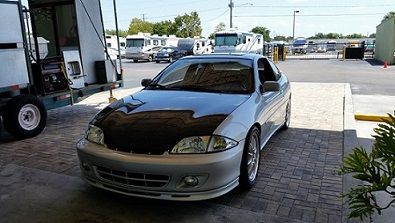 2002 Z24s in Canada could be ordered with the L61 Ecotec.







PRND321 Till I DIE
Old Motor: 160whp & 152ft/lbs, 1/4 Mile 15.4 @88.2
M45 + LD9 + 4T40-E, GO GO GO