First off thanks for the advice in advance. So i have a 2003 cavalier ecotec that i run on the dirt track the rules state no mods must be stock. I have a few minimal things done to the car but im working on exhaust right now. I read somewhere that i can put a colbalt ss turbo manifold on my cavalier and gain some hp. Is this true? thanks again for the input. I cannot run a headder cause it must remain stock lol or stock looking i should say

Awesome man thanks that's what I needed to know. Does it bolt right up? And also how much of a benefit will I see from that and the 2.4 intake thanks again man

It'll bolt right to the engine, no problem. I can't speak as to the gains you'll see because my cav is a street car and I went the boosted route. But I do know that with the 2.4L(LE5) intake manifold you will need bigger fuel injectors(the ones from the supercharged Cobalt will work, the info is on this forum on swapping them) and the ECU/PCM/whatever you prefer to call it, retuned.
Awesome man thanks again for the advice I really appreciate it

Tinkles - I hate to disagree and I thought the same - LE5 intake manifold will require the 36lb Cobalt SS injectors period! I went ahead and sourced the green tops.
When I installed the LE5 intake manifold and went to tune it, my 36lb injectors were all clogged up, had to pull them back out and use the stock 24lb? injectors! I was able to hit 174 WHP on stock injectors and I was assured by the tuner (never physically looked at HPT on his laptop) that I was under 90% injector duty cycle. I don't know how he was able to log that, but I guess he did somehow. Months later, I got the injectors sand blasted, cleaned and flow bench tested. Upgraded the exhaust diameter piping and some other mods, installed the 36lb injectors and called it a day.
Since he is all stock, I really don't believe he needs the 36lb injectors. By the way, with the mods I had (intake, header, TB, pulleys, stage 3 cams and the 2.25 inch exhaust) I made 22 - 24WHP on the intake manifold, tuned!
"FRIENDS DON'T LET FRIENDS DRIVE STOCK"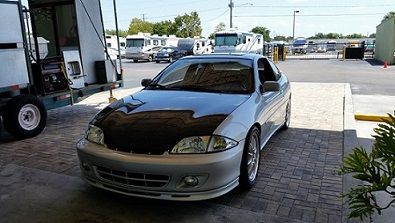 That is true - 85% is what I have been told as well otherwise the injectors may close up! Didn't happen to me, luckily. Unless I am missing some info or my tuner was too lazy to admit I needed to come back with bigger injectors. So you mean, with an LE5 manifold upgrade even on a stock motor, the stock injectors are above 85% duty cylce?? I thought my ecotec stock injectors could hold up to 200HP at the crank.
"FRIENDS DON'T LET FRIENDS DRIVE STOCK"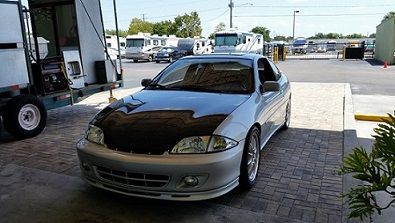 Thanks again for all the info guys and yes my motor will be pretty much stock I have a balance shaft delete, pcm tune, lsd, and gonna do the exhaust and intake just trying to do a few things to get me a few extra hp and still remain stock

Also another dumb question is the le5 manifold a 3 bolt throttle body and mine is a 4 bolt

SEE PDF LINK TO INSTALL:
http://www.crateenginedepot.com/pdfs/2.4imi.pdf
*SEE LINK BELOW TO TB SPACER KIT NEEDED TO GO FROM 2.2 TO 2.4L MANIFOLD
http://www.crateenginedepot.com/Ecotec-22MMGF-Spacer-Plate-Kit-22Plate-P10540.aspx
"FRIENDS DON'T LET FRIENDS DRIVE STOCK"