Hey Guys,
Most of you have seen my post on the Patriot Stage 2 head that I a planning on purchasing. The head comes with the Patriot valvetrain and +1mm oversized Ferrea valves. I want to make sure that I maximize the performance of this head by buying whatever I need.
I am planning to swap out the patriot valvetrain for my new Supertech 75# valvetrain. However, below is what I need help on.
1. Cams - I have a "stage 3 cam" (custom ground Colt cam). I do not believe it is a real stage 3 (forgot the damn specs - bought them used). Perhaps a 1.5 or stage 2 cam. When I got the car tuned with these cams, at idle it was obvious I had a cam due to the "rumble." Not a huge rumble like I have heard on the COMP cam stage 3 but still noticeable. Yes, I have stock valvetrain and I redline it all the time - perhaps that tells me its not a true high lift cam because I should have broken something by now, although I don't drive the car at all, who knows. I would like to purchase the Comp stage 3 cam and swap it out now that I have a proper valvetrain. The reason I mention all of this is I need to know how necessary buying the Comp cams are. I do not know how much power I made on the cams as I had just installed the LE5 intake manifold and then was tuned with both additions.
2. Adjustable Cam Gears - I think this would be a great benefit for these cams so that I can make full use of them.
3. CMB Motorsports ecotec billet intake manifold flange (http://www.ebay.com/itm/291178616192?_trksid=p2055119.m1438.l2649&ssPageName=STRK%3AMEBIDX%3AIT) - this flange allows the addition of a ported head vs stock intake manifold gasket which would restrict flow
4. GEN III Rocker Arm - I hear its best to upgrade these especially for high RPM but also heard that is not required, right now.
5. Balance Shaft Delete Kit - In order to maximize power in the high RPM range with the Comp cam stage 3; allows the car to rev high safely and faster.
6. Accessories - new head gasket, new head bolts (Golden Eagle), valve stem seals etc. will go in of course.
7. Tuning - Standalone ECU or HPT - have not decided.
What do you guys think of the above? What else can I do to maximize performance of this head. I know the LSJ head route is the better way to go but that may be attempted down the road.
I have no idea at what RPM I will make the max HP. I am hoping around 7500 RPM or less. I love high reving motors and that is what I would like to achieve. The car sees a few hundred miles a year; I am not looking for a streetable car. Thanks to all for your inputs.
"FRIENDS DON'T LET FRIENDS DRIVE STOCK"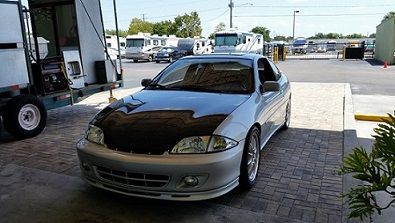 I have been running the comp stage 3 cams for many years, the power peaks at about 7400. Giving a flywheel figure of just over 240 bhp.
You must set the cams up to the spec sheet, do not use the standard L61 cam gears. The Saab B207 cam gears are a cheap way of creating adjustable timing because they have no key-way.
I find the stage 3 quite mild, being 264 + 268, so have ordered some 287 + 287 degree cams. However I did bore and stroke my block to a 2.5 litre.
If you plan on revving to the safe 2.2 limit of 7800rpm then you really should delete the baalncer shafts as they would be running at 15600 rpm !
Plenty of info on the UK site
Your text to link here...
Thanks for the info and link. I have already purchased a set of GM adjustable racing gears which I will using to retard the exhaust camshaft between 2-4 degrees and see what it does for power (advice given to me by SMG Motoring). I didn't know about the Saab gears

. I am planning on deleting the balance shafts as well as installing a 7.5 lb Fidanza flywheel. I'll give the stage 3 more thought.
"FRIENDS DON'T LET FRIENDS DRIVE STOCK"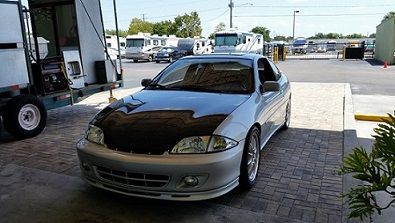 I also have the GM adjustable gears, never knew about the Saab gears at the time.

You should enjoy the stage 3 cams, they do give good power, I just need more lol

this is my project thread
HERE
Lol. I want more too except I had to switch to solid adjusters (GM race cams) and I wasn't going to go that route right now. The other thing that I keep hearing is that unless I am planning to only run the 1/4, the stage 2 is what I should get and better low end power and torque. The car sees a few hundred miles a year; not concerned with drivability but I also don't want to only pull power over 5K (I am tuned that way now and I don't enjoy it). I want to build the car for high RPM but I also want to enjoy the low to mid range power. I'll check out your project, thanks!
"FRIENDS DON'T LET FRIENDS DRIVE STOCK"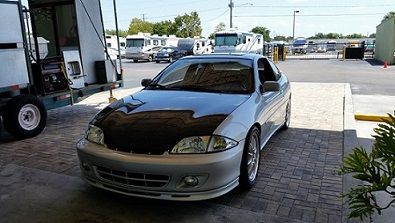 the stage 2 cams work very well for fast road driving. Stage 1 are good with no ECU mods.

I have an aftermarket ECU so can easily map it, this has made the engine very smooth and it pulls from 1500 to 7800 rpm without any loss of power.

Can you tell me where you got your ECU? I spend a lot of time in London - in fact, years I go I would constantly post up that I was traveling there and what should I look for to bring back. I was just in the U.K in Sept. I may have to just go with the stage 2.
"FRIENDS DON'T LET FRIENDS DRIVE STOCK"